SQLite Forensics Viewer is a powerful Windows-based application that enables forensics experts to analyze SQLite database files. The user-friendly tool can easily recover lost components from deleted files and provide a clear picture of the underlying data. The program also supports exporting in both PDF and CSV formats for ease of analysis.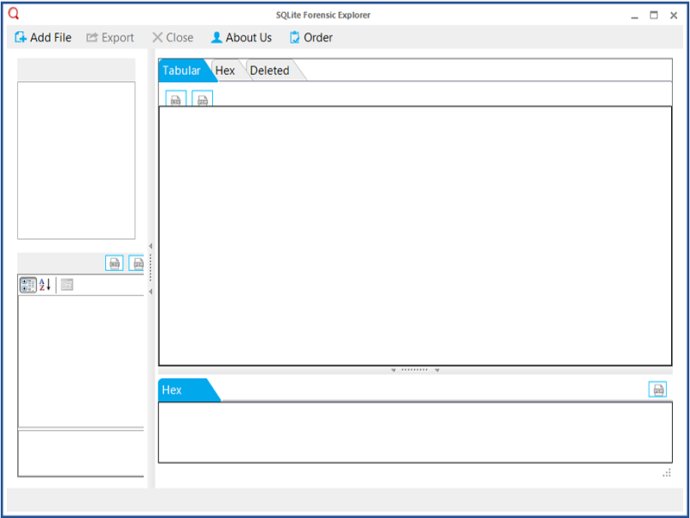 The SQLite Forensics Viewer is a powerful tool that has been specially developed for forensicators. It allows for in-depth analysis of SQLite database files, making it an essential tool for anyone who needs to perform detailed forensic investigations.

One of the most impressive things about the SQLite Forensics Viewer is its ability to automatically index SQLite data without any file size limitations. This means that you can process even the largest databases quickly and efficiently.

Another useful feature of the SQLite Forensics Browser is its ability to recover deleted SQLite file components. This makes it an invaluable tool for anyone who needs to recover data that has been accidentally deleted or intentionally tampered with.

The SQLite Forensics Browser also comes equipped with a range of other powerful features, such as the ability to carry out in-depth analysis of BOLOB data and to examine the associated Journal files.

The software is compatible with all versions of Windows operating systems and can be downloaded and used with ease. It also includes an intelligent feature that uses a color schema for the categorization of data, making it easy to understand and work with.

The SQLite Forensics Viewer also allows investigators to easily export carved data in PDF or CSV file formats. Additionally, it provides a Hex View and SQL query-based search attribute for better carving of evidence, making it an indispensable tool for forensic professionals.
What's New
Version 2.0: New Release