Stamina is a touch-typing tutor with support for QWERTY, Dvorak, AZERTY, and more keyboard layouts. It offers an alternative method to reduce hand stress, making it a multifunctional and amusing tool for learning typing.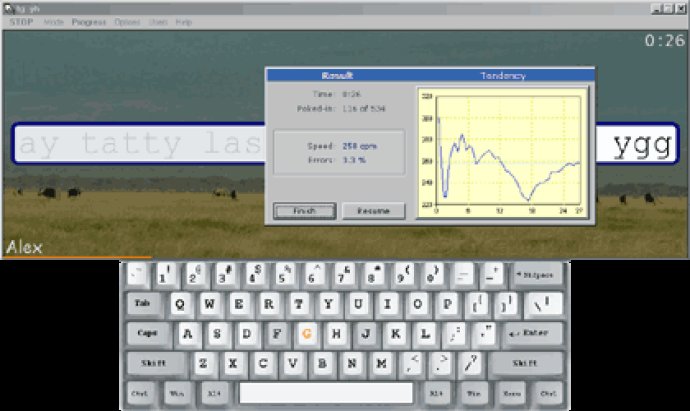 Stamina is an amusing and multifunctional touch-typing tutor that supports several layouts, including QWERTY (US, UK, ...), Dvorak, AZERTY, and more. What sets Stamina apart is its alternative method for reducing hand stress, in addition to traditional finger positioning on the keyboard.

With the program's help, users can efficiently type away long emails (and spam) and misbehave in chat rooms and ICQ without ever looking at the keyboard. The benefits are obvious!

Stamina offers five modes for working with lessons and text, a lesson editor, statistics, progress graphs, a virtual keyboard (which can be hidden), super MP3 sounds and music, a playlist, support for several users, a user-friendly interface, and detailed help, including a logic game. It's perfect for novice and advanced users alike.

Have you considered writing memoirs but fear running out of time? Then give Stamina a try!
What's New
Version 2.5: N/A