This software monitors storage, SAN, and LAN systems from well-known vendors including IBM, Hitachi, HPE, NetApp, EMC, Lenovo, Dell, Huawei, PureStorage, Fujitsu, Quantum, Oracle, Brocade, Cisco, and QLogic.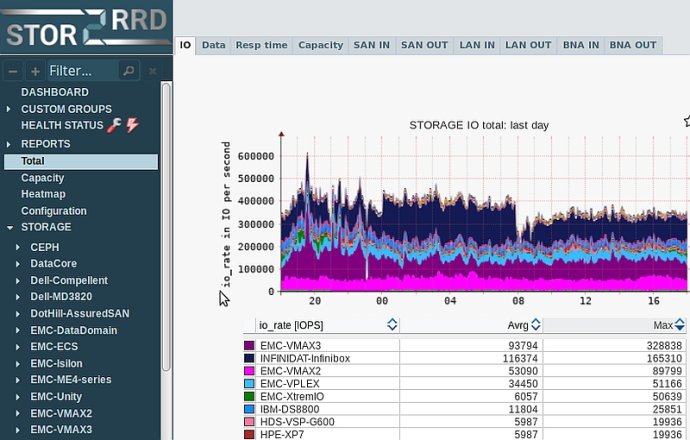 When it comes to performance monitoring and storage, this tool is a top contender. With support for a wide range of platforms including IBM, EMC, NetApp, HPE, Hitachi, and more, you'll have end-to-end visibility of your storage environment. The tool covers everything from SAN to LAN, with support for NAS and virtualized environments as well.

What's really impressive about this tool is its ability to predict utilization bottlenecks in your virtualized environment, saving you significant money in operation monitoring. You can generate policy-based alerts, view your system's overall health status, and reduce service downtime. Additionally, you benefit from capacity and forecasting data, making it easier to identify virtualization or cloud aspirants.

Overall, this tool simplifies the process of monitoring your storage environment while also providing valuable insights into its performance. With support for a vast array of platforms and features designed to save you time and money, it's definitely worth considering. Other solutions like Veritas NetBackup, MacroSAN, EqualLogic, and many more don't offer quite the same level of depth and breadth as this tool does.
What's New
Version 7.40: Support for new monitored devices: Brocade SANnav, Infortrend EonStor, IBM Cloud Object Storage
Alerting:
integration of ServiceNow and Jira
virtual capacity for PureStorage and Dell EMC² XtremIO
Rubrik:
option to add more nodes into the configuration
support for token-based authorization