Strike Solitaire" is a game with a unique combination of bowling and solitaire gameplay. The objective is to reveal cards like they are laid on a bowling green. Enjoy the exciting game and strike your way to victory.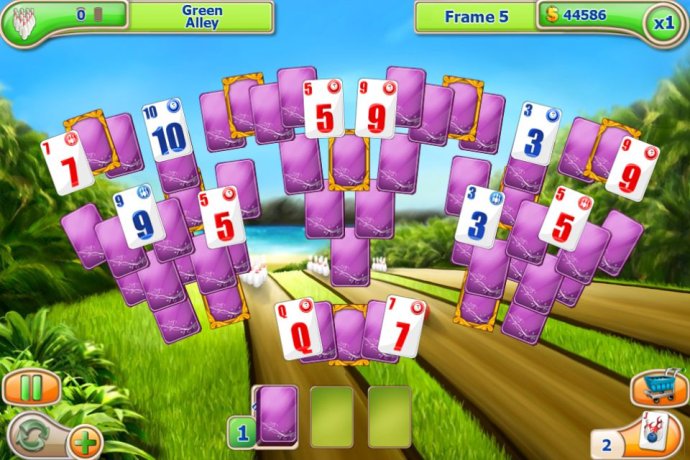 If you're looking for a unique and exciting gameplay experience, look no further than 'Strike Solitaire'! Combining elements of both bowling and solitaire, this game is sure to keep you entertained for hours on end.

When you launch the game, you'll be greeted with a layout that looks like a bowling green. Your objective is to reveal the face-down cards and match them by swiping equal letters and numbers. If you can't find a match, simply grab a card from the deck and keep going.

As you progress through the game, you'll unlock a variety of alluring frames that further enhance the gameplay experience. With each new level, you'll have the chance to improve your gaming score and unlock more tracks and trophies.

With its unique blend of bowling and solitaire, 'Strike Solitaire' is the perfect game for anyone who loves a challenge. So why not get started today and prepare yourself for the ultimate triumph?
What's New
Version 1.1: N/A