This software enables users to search and replace multiple substrings in multiple files. It supports regular expressions, case-insensitive searches, and whole-word searches, making it a versatile tool for efficient text manipulation.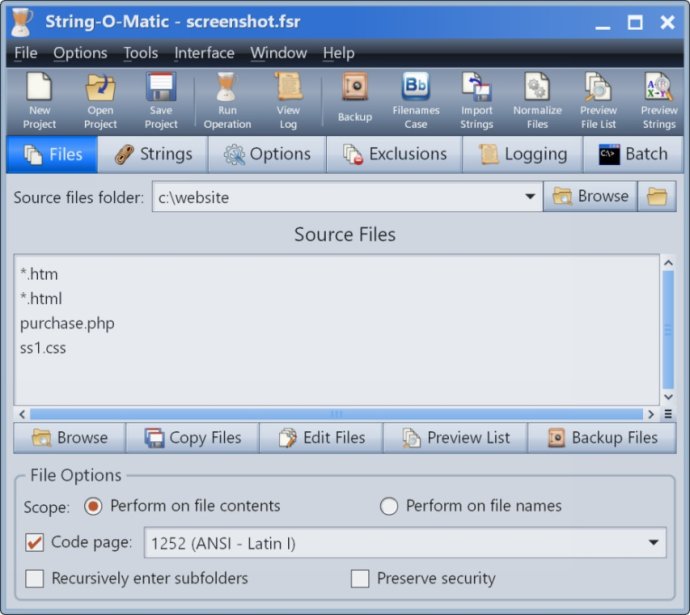 If you're a large-scale computer programmer frequently working on massive projects with lots of source code files, you might want to give String-O-Matic a try. This handy software performs search and replace operations easily and quickly with multiple strings and multiple files, including HTML files.

One of its best features is its ability to perform search and replace not just within the files themselves but also on filenames, making mass renaming a breeze. Additionally, it supports regular expressions, case-insensitive searches, whole-word searches, and whole-line searches.

No matter what kind of file you're working with, String-O-Matic can handle ASCII, Unicode, and UTF-8 files with ease. And with a detailed log of every string found and replaced, you can be sure that your files are always accurate and up to date.

Overall, String-O-Matic is a professional-grade software that's rock solid and dependable. Don't take chances with your files - trust them to this excellent program instead!
What's New
Version 33.0: The "Regular Expressions" and "Whole Word" features are now compatible.
Version 32.0: Prompt On Replace now offers a Yes To All button.