StroyCode offers a visual programming solution with easy program creation and includes modules creation wizard. It compiles programs, libraries, and web applications with an included compiler. Perfect for both beginners and professionals.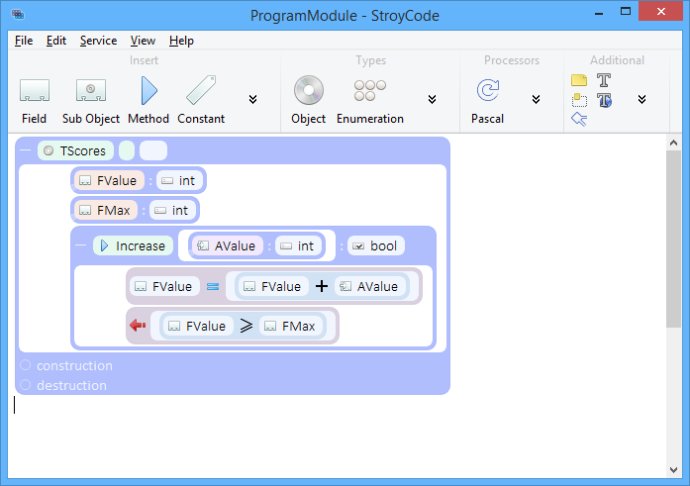 StroyCode is a fantastic visual programming software that allows you to create programs with just a few clicks! This incredible software compiles ready-to-use programs (EXE), libraries (DLL), web applications (CGI), and generates Pascal / Delphi projects and modules effortlessly.

With StroyCode, even beginners can start creating stunning programs in just a few steps. Additionally, professionals get to enjoy this software's advanced capabilities designed to take their programming skills to the next level. What's more, StroyCode comes with a powerful compiler that ensures your programs are executed smoothly without any errors.

StroyCode provides a vast collection of program examples to help users understand how to create different projects easily. This software has several examples ranging from displaying information about the system to recursively collecting all files by the given mask, starting from the folder where it is located. StroyCode also includes an example that obediently listens to all your problems and even shows how to use Windows API to show an empty window.

In conclusion, if you are looking for a reliable and user-friendly visual programming software that guarantees top-class functionality for both beginners and professionals, look no further than StroyCode. This software has got you covered, with numerous examples and modules creation wizard to kickstart your programming journey.
What's New
Version 1.68: Using Result variable in methods.
Polish language added.
Small error fixed in palette.
Small improvements.