Super Keylogger is a user-friendly surveillance tool that operates covertly to provide effective monitoring of employee, spouse, or child activities. With remote installation capabilities and professional proficiency, the software is the ideal keylogger application. Learn more at www.superkeylogger.com.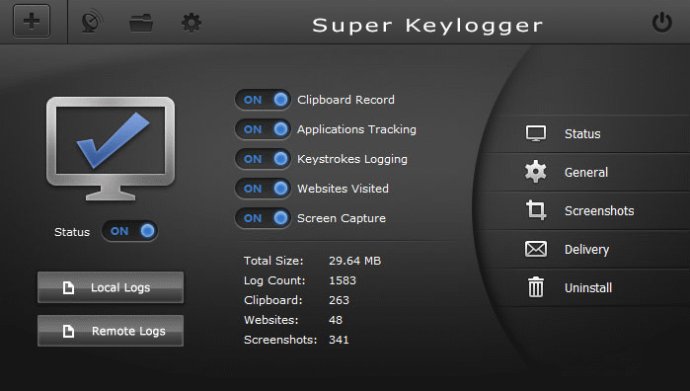 Super Keylogger is a software that has been specifically designed for big and small companies, network administrators, concerned parents and PC owners. This tool is intuitive and very easy to use, so users don't need to spend too much time understanding how it works.

One of the key features of Super Keylogger is the inclusion of several integrated recording modules that monitor various aspects of computer usage. These recording modules keep track of activities such as chat conversations, emails, Internet history, keystrokes, and passwords. This makes it an incredibly robust and comprehensive keylogger, capable of meeting the needs of many different types of users.

Moreover, Super Keylogger is completely undetectable by antiviruses. This means that users can rely on it to work discreetly and silently in the background, without drawing any attention to itself. Additionally, Super Keylogger is compatible with a wide range of Windows operating systems, including Windows XP, Windows Vista, Windows 7, Windows 8, Windows 10, and Windows 11.

Overall, Super Keylogger is a wonderful tool that provides the users with a powerful, yet user-friendly keylogging solution. So, if you are in search of a reliable and effective keylogger software, look no further than Super Keylogger! For more details, visit the official website at www.superkeylogger.com.
What's New
Version 3.5.2: Windows 11 compatibility