SysInfo PST to MBOX Converter enables exporting unlimited PST files to Thunderbird MBOX format with no data modification needed. No file limit applies to the conversion process.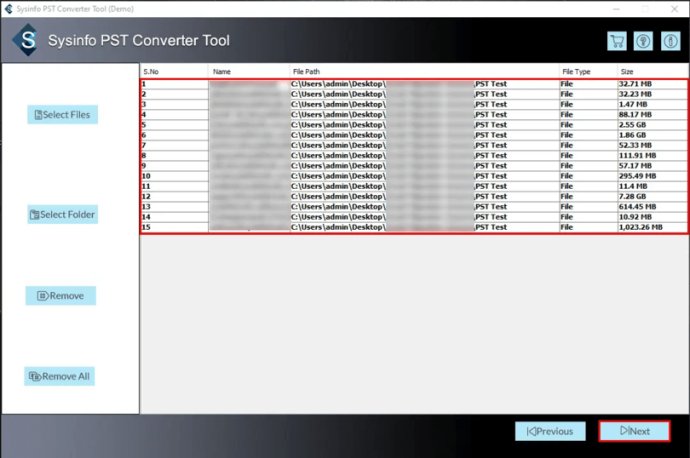 Sysinfo PST to MBOX Converter is an outstanding software that allows users to import or export the Outlook PST to Thunderbird MBOX file with ease. Its user-friendly interface ensures even novice users can explore its valuable features seamlessly. The software incorporates descriptive and systematic guidance, ensuring that by following the simple steps provided, the PST file can easily be imported into Thunderbird.

Moreover, this Outlook PST to MBOX Converter tool supports all Outlook versions PST files, making the software even more valuable to its users. With just one click, you can add your PST files and commence deep scanning. The preview feature of this tool is a great addition, allowing users to conveniently interact with every file stored in the system as a PST file.

The PST to Thunderbird Software also allows users to export Outlook to MBOX in batch, offering the flexibility to select the folders they want to convert. Users can even save the converted files in MBOX format at any location they prefer, and filter the files by selecting the date range.

The Software allows users to transfer all their data from PST format to MBOX format, which can later be saved in Thunderbird, Sea Monkey, Netscape, and even Spice Bird. Additionally, Sysinfo PST to MBOX Converter is widely supportable, as it can convert all PST files created by all versions of Microsoft Outlook and be compatible with major versions of Windows-based operating systems.

Moreover, users can convert PST to MBOX online for free using the tool's demo version. With the demo version, users can elegantly convert the first 50 emails of PST files to MBOX format. In summary, Sysinfo PST to MBOX Converter is a must-have software for any user looking to import or export Outlook PST to Thunderbird MBOX file.
What's New
Version 21.9: Remove Bugs, Easy GUI, More Accurate, Updated Version