Tams11 Lobby offers a diverse range of games for players to relish - be it dice, card or word. It's a vibrant community where you can participate and have endless fun. Join today!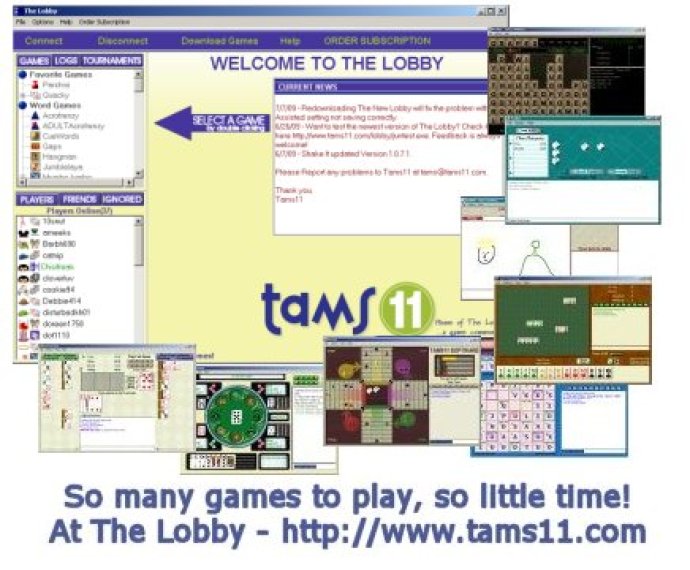 If you're looking for a multiplayer online gaming experience, then the Tams11 Lobby is the perfect place to go! With a wide selection of games to choose from, including dice games like Farkle, Dingo, and Tagadice, card games like Hand and Foot, Cribbage, and Spades, and word games such as Wordline, Quacky, and Mumbo Jumbo, you're sure to find something you'll enjoy.

But that's not all - the Lobby also offers classic games like Parchisi and Dominioes, as well as some exciting new ones like Flip Flop, To The Top, and Golf, making it a one-stop-shop for all your gaming needs. Plus, the Lobby also features fun options like private messaging, creating private game rooms, joining ladder leagues, changing your chat color, and creating action messages, so you can customize your experience to your liking.

And the best part? You can play with others from all over the world without ever leaving your home! The Lobby is constantly changing and improving, so you can rest assured that you'll be part of an engaging and dynamic community for years to come. So what are you waiting for? Join the fun and become a part of the Tams11 Lobby community today!
What's New
Version 1.7.8.17: Minor updates and bug fixes