In this game, players must control falling small barrels to create a pattern for their self-destruction, while preventing them from accumulating into a large stack that fills up the screen.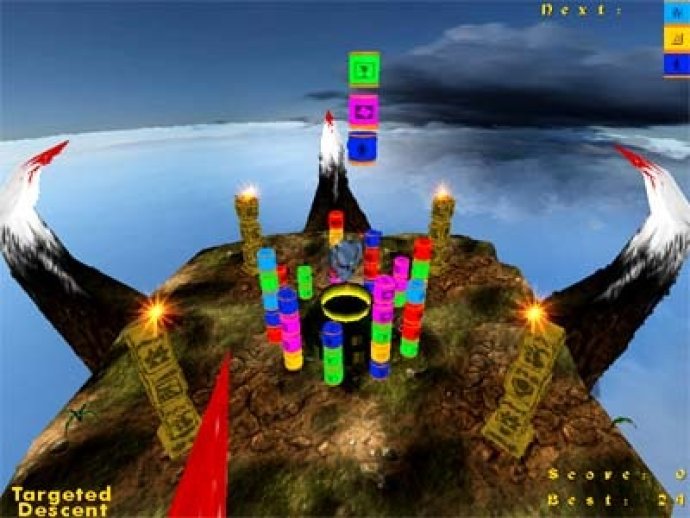 This software is a challenging and engaging game that will keep you entertained as you work to manage the falling small barrels, also known as chips. Your objective in this game is to arrange the chips into a pattern that leads to their self-annihilation. However, you must prevent the barrels from piling up into a big stack that becomes hard or impossible to control.

The game follows simple rules: match the barrels of the same color so that they can react with each other and disappear, effectively lowering the stack of barrels to the ground. To accomplish this, you can use a rotational tool to have a better overlook of the playground. The game employs a 3D perspective, allowing you to visualize the falling barrels from different directions and sides so that you can have a full picture of what is going on.

Since the barrels are constantly in motion, you can adjust their movement to make them hit the target landing spot. The game requires attentiveness and a sense of spatial forecast to ensure that you can control the game and prevent the barrels from piling up.

Overall, this software is an enjoyable and challenging game that requires strategy and attention to detail. The 3D perspective and rotational tool enhance the gameplay and make it a fun experience that will keep you engaged for hours.
What's New
Version 2.0: New Release