Manage up to 4 tennis players and lead them to success with this coaching software. Plan and organize training sessions, manage sponsors and team members. Take charge and reach the top of the world hierarchy!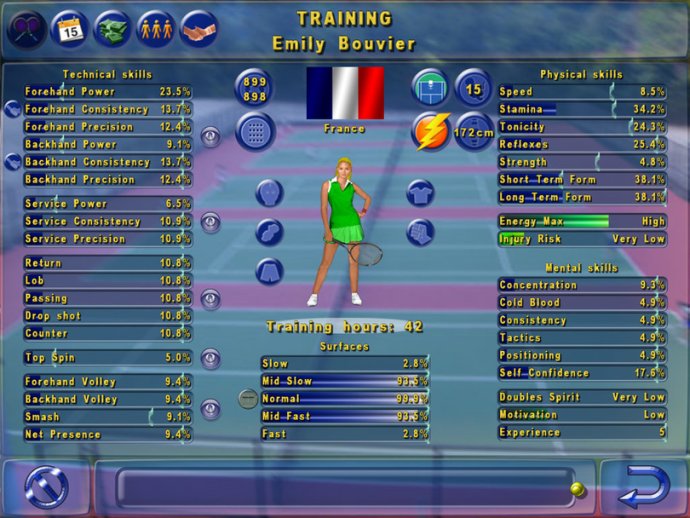 Are you a tennis enthusiast? Do you dream of becoming a tennis coach? Then Tennis Elbow Manager is the perfect game for you! With this software, you can manage up to four tennis players at a time, taking care of their training sessions, planning their schedules, finding sponsors, managing team members, and more!

Your ultimate goal is to lead your players to the top of the world hierarchy, becoming the best tennis coach in the world! Tennis Elbow Manager features 3,500 players who evolve over 38 years, from 1990 to 2027. These players compete in more than 300 tournaments per year, both in singles and doubles, from Future events' qualifying rounds to Slam tournament finals!

One of the best aspects of this game is the five difficulty levels that allow you to customize your gaming experience according to your level of expertise. Whether you're a seasoned pro or a beginner, there is always a challenge waiting for you in Tennis Elbow Manager.

In summary, if you're looking for software that allows you to step into the shoes of a tennis coach, Tennis Elbow Manager is the perfect game for you. It's challenging, fun, and comes with a host of features that allow you to manage every aspect of your player's career. Give it a shot, and you'll be hooked in no time!
What's New
Version 1.0j: *** Player bases updated to beginning of 2014 *** A few bug fixes ***
Version 1.0e: N/A