This poker software has 3D graphics and offers all types of Texas Hold'em including No Limit, Pot Limit, and Split Limit. It has single-player, tournament, and multiplayer modes with configurable game rules, tutorials, and more.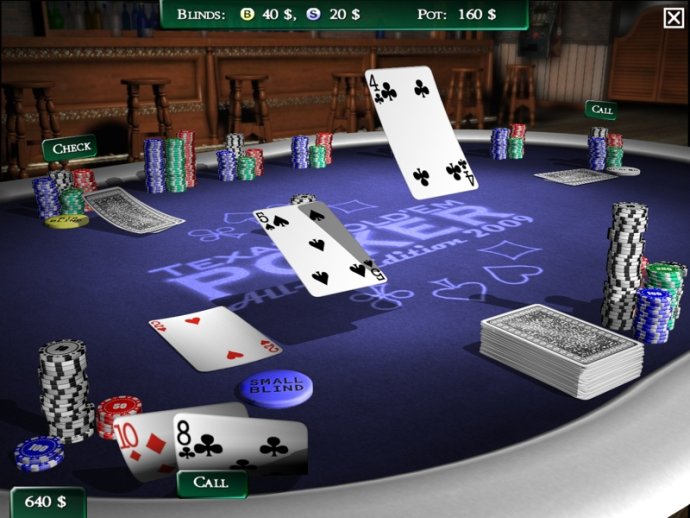 I recently tried out the Texas Hold'em Poker simulation and I must say, I was thoroughly impressed. The game offers a complete range of Texas Hold'em Poker with realistic 3D graphics, creating an immersive experience for players.

One of the things I appreciated about this software is the animated tutorial that explains the poker rules, making it easy for even beginners to learn and get started. Additionally, the environment and rules are entirely configurable, allowing players to tailor the game to their preferred playing style.

The software also provides three levels of difficulty, catering to both professionals and rookies alike. Plus, with both single player and tournament modes available (with up to 160 players), players can choose to compete individually or against a larger group.

But that's not all - the multiplayer mode is also available, allowing players to connect with others either over a LAN or the internet for an even more challenging experience.

Overall, I found Texas Hold'em Poker "All-in" to be a fantastic option for those looking to play poker from the comfort of their own home. The software offers a comprehensive and entertaining experience that truly captures the excitement of the game.
What's New
Version 1.0: N/A