TIFF Split Merge is a quick and simple software application for splitting and merging TIFF images. This Windows-based program allows users to easily split and combine their TIFF image files.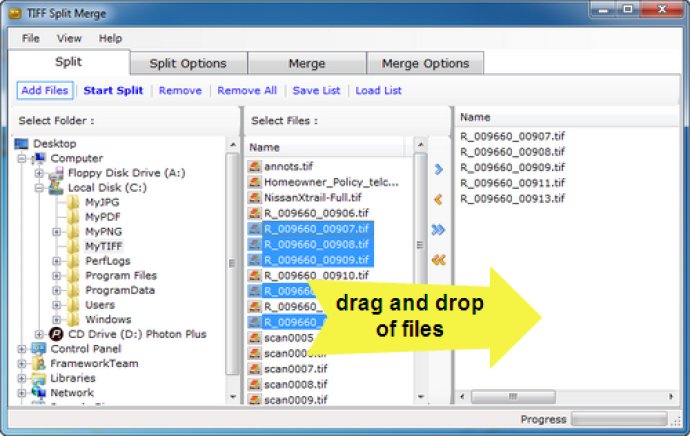 TIFF Split Merge is a powerful software application that caters to all your needs when it comes to splitting and merging TIFF images. Whether you need to split large TIFF files into smaller ones or merge multiple TIF files quickly, this windows application has got you covered.

One of the standout features of TIFF Split Merge is its split functionality. With this feature, you can easily split one or more TIF files based on page groups and page ranges. This means you can split a TIFF image into single pages or sets of pages in just a few clicks. Additionally, the software automates the process of splitting, making it even faster and more convenient.

On the other hand, the merge functionality in TIFF Split Merge lets you quickly combine a collection of TIF files into one cohesive document. This feature also automates the process of merging multiple TIFF files, saving you precious time and effort.

Other key features of TIFF Split Merge include the ability to merge, combine, join, append, and concatenate TIF images, as well as rearrange pages in a TIFF image. The software also comes with drag and drop support for files, saving you even more time, and it allows you to save and load batch lists for future use.

Overall, TIFF Split Merge is a fast and easy-to-use software application that simplifies the process of splitting and merging TIFF images. With its extensive list of features and its lightning-fast performance, it is a must-have tool for anyone who frequently works with TIFF files.
What's New
Version 1.1: N/A
Version 1.0: N/A