Total Text Security is versatile security software that safeguards any type of text, from emails and messages to files. User-friendly and compatible with all programs, it provides password and RSA key encryption similar to PGP.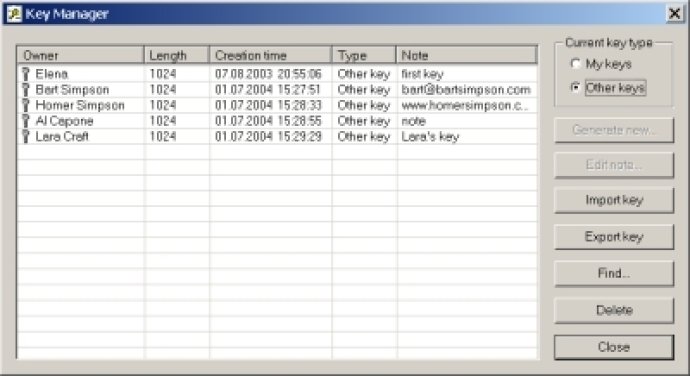 Total Text Security is the ideal software for individuals who are concerned about privacy and want to ensure that their personal and professional correspondence remains secure. With this software, you'll never have to worry about your boss or competitors intercepting your e-mail letters and ICQ messages again.

The program's easy-to-use interface makes encrypting your messages as simple as typing them into your preferred editor window. Total Text Security will then automatically encrypt your message directly within the editing window. You can choose to encrypt your message with a password, or you can use an RSA-key similar to the ones used by PGP.

Total Text Security also has the added feature of allowing you to sign your messages with an RSA-key. This way, the recipient of your message can have confidence that it was indeed you who sent it and not someone else. Managing RSA-keys with Total Text Security is effortless, and you'll be impressed by how simple it is to ensure your privacy and security.

Invest in your privacy with Total Text Security and never be concerned about the security of your correspondence again.
What's New
Version 1.0: N/A