TweakGuide.net offers a comprehensive step-by-step manual for optimizing and tweaking MS Windows 2000, XP, and VISTA, improving system performance and customization.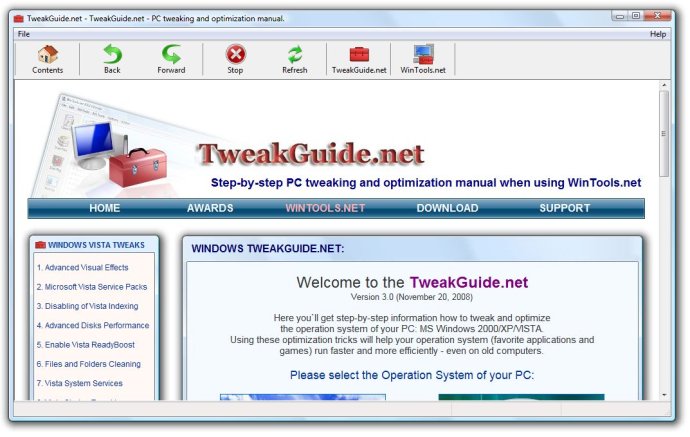 TweakGuide.net offers a step-by-step guide for tweaking and optimizing the operation system of your PC, specifically for MS Windows 2000/XP/VISTA. The website provides a plethora of useful advice, making it an invaluable resource for anyone looking to speed up their favorite applications and games.

By implementing the optimization tricks recommended by TweakGuide.net, you'll be able to make your operation system run faster and more efficiently, regardless of whether you're working with a newer or older computer. Even those with older machines will be able to enjoy faster load times and smoother performance after applying the tweaks outlined on the site.

Overall, TweakGuide.net is an excellent resource for anyone who wants to get the most out of their PC experience. The step-by-step nature of the guides means that even novice users can benefit from the advice provided, while more experienced users will appreciate the specific details and in-depth explanations. Highly recommended.
What's New
Version 3.1: Latest Update