This software can translate text within any application and fix incorrectly typed text in the wrong keyboard layout language.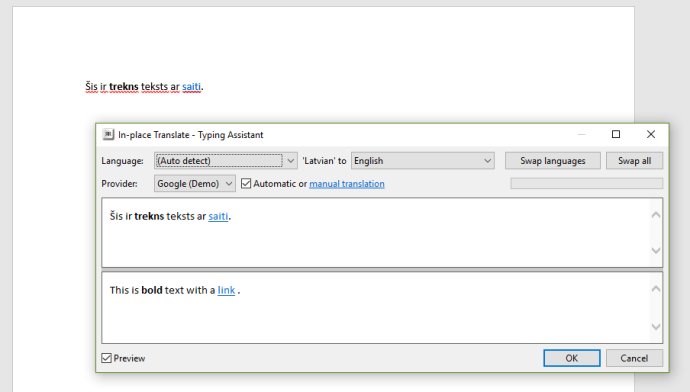 I recently discovered a software tool that has made my life so much easier when it comes to typing in multiple languages. With this software, I am able to translate selected text right inside any application I am working on. It's as simple as selecting the text and pressing Win+Ctrl+T, and the translation appears right in front of my eyes.

What's even better is that the software preserves text formatting, so any bold or hyperlinks I've included in my text remain in place. And if I need a translation that isn't quite up to par, I can either choose from a list of translation providers or add my own custom option to ensure the best result possible.

But the real game-changer for me is the auto-correction feature. With the ability to automatically correct any typed word in the wrong keyboard layout language, I can stay focused on my work without the added stress of constantly checking and re-typing my text. And if I need to make a manual correction, all I have to do is press Pause Break and the software takes care of the rest.

Overall, I highly recommend this software for anyone who works in multiple languages or just wants to streamline their typing process. It's a game-changer!
What's New
Version 2.0.1: Abbreviation switching - only if typed in capital.
Added dictionaries EN, RU, DE.
Contextual selected text translation in any application.
Installer's wizard: the page for sending correctable words.
Translation with preserving text formatting.
Translator with provider support.