This software is a comprehensive settings solution that offers a wide range of configuration options for Windows and Office. It serves as an all-in-one tool for managing various settings efficiently.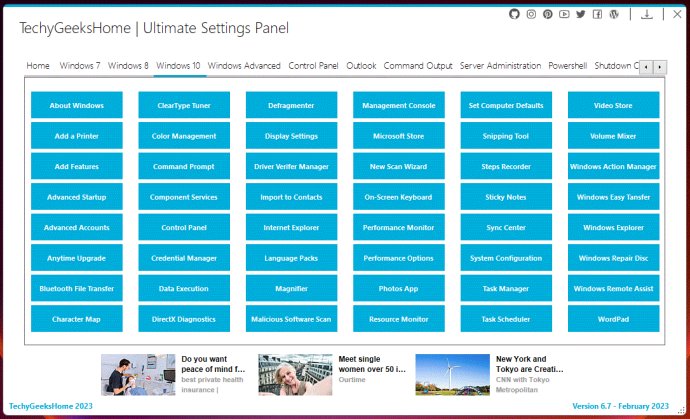 If you're looking for an all-in-one solution for your settings and configuration needs, then look no further. With our software, you can easily manage a multitude of configuration options in Windows, Office, Powershell, and popular internet browsers.

The latest release of our software boasts 15 different configuration tabs, including Windows 10, and a total of 295 configuration items spanning across all versions of Windows. Additionally, it covers Powershell, Outlook, Server Administration, Google Chrome, Firefox, Internet Explorer, and even some telnet tricks!

When you download our software, you'll receive both 32-bit and 64-bit MSI installers, completely free of charge. And, best of all, you are free to distribute it to as many devices as you need, whether it's for personal or corporate use.

Our software provides the perfect solution for those who need an all-in-one solution for their settings and configuration needs. So, why wait? Download it today and start managing your settings and configurations with ease!
What's New
Version 6.7: Minor bug fixes, minor code changes.