Stella Data Recovery software helps users recover lost or forgotten Excel spreadsheet passwords, and also allows for the opening of password-protected Excel files. Users can immediately recover their password with this easy-to-use tool.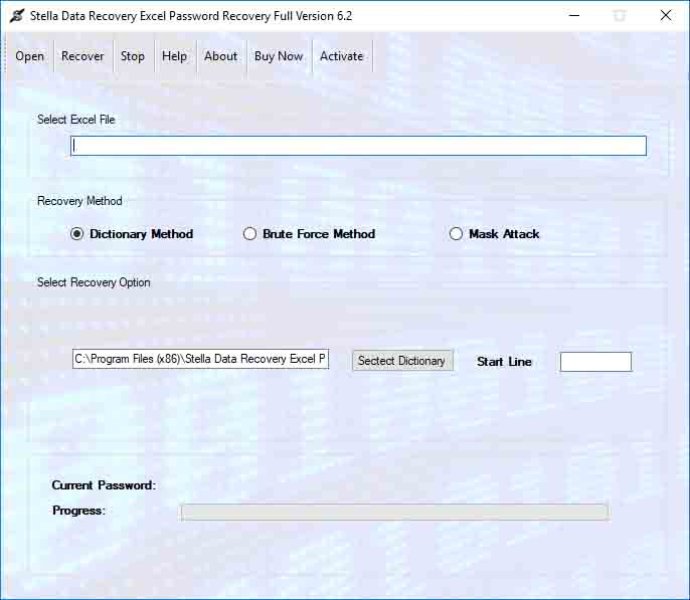 If you are in search of an Excel password recovery software, then look no further than Stella Data Recovery XLSX password recovery tool. This tool is compatible with all Excel file formats and is efficient in recovering passwords from any of them. With this application, you can recover Excel file passwords in just a few seconds, making all of your existing Excel workbook data readable once again.

SDR has made advanced features available to overcome Excel file password problems. This tool performs an excellent job of cracking XLSX password-protected Excel files by using two methods - brute force attack and dictionary attack. Instantly unlock XLS or XLSX Excel file protection with ease. The software works seamlessly on all Excel versions, including 97/2000/2002(XP) 2003/2007/2010/2013/2016. One noteworthy feature of this software is its humble and user-friendly interface.

Stella Data Recovery provides a special chance for its users to test out their product by using the trial version, which allows easy password recovery of the first three characters at no cost. However, if you want to recover the full password of your Excel workbook, then you will need to purchase the full version licensed software. If you already know some of the password characters, then you can easily unlock the complete Excel file.

Additionally, a demo of the Excel password Unlocker software is available to reveal the first three characters of your password. You can use this demo to test out the software's functionality. Nevertheless, to fully unlock your Excel file, you will need to purchase the full version licensed key. Overall, Stella Data Recovery XLSX password recovery tool is an excellent option for anyone looking for reliable Excel password recovery software.
What's New
Version 6.2: Stella excel Password Unlocker tool is really capable to unlock Excel password and allows to open excel file password protection