Morovia's barcode font software includes 5 true type fonts, offering different barcode heights and a toolkit. It also comes with FontPal, which calculates check digits and mapping strings for UPC/EAN/Bookland barcodes at any size.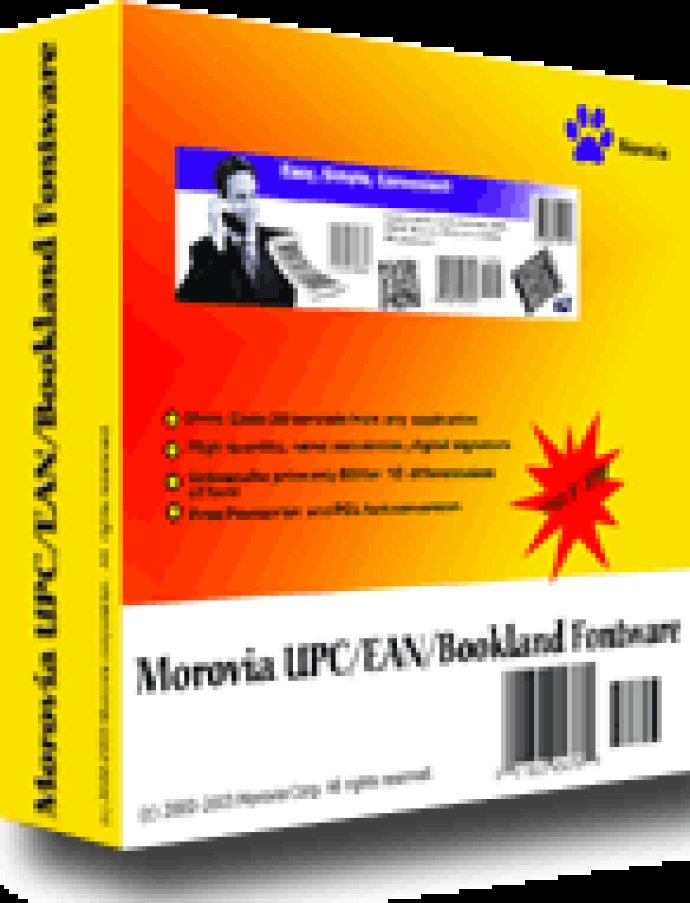 Morovia UPC-A/UPC-E/EAN-8/EAN-13/Bookland barcode font is an exceptional software for printing barcodes. The package consists of five TrueType fonts alongside a language tool kit that makes printing barcodes not only simple but also smart. This barcode fontware allows you to choose from five different barcode heights to meet all of your requirements. In addition, you can use the font and print barcode using spreadsheets and word processors.

Moreover, the Morovia barcode font package comes with a language tool kit that comprises the FontPal software and its source code in Visual Basic and ANSI C language. FontPal software is a useful tool in calculating barcode checkdigit(s) while building mapping string. The source code can be incorporated into your applications effortlessly provided that the software license is valid.

A noteworthy aspect of this software is that not only is it straightforward, but it is also easily customizable, thanks to the source code provided. The Morovia UPC-A/UPC-E/EAN-8/EAN-13/Bookland barcode font is easy to use and highly reliable, ensuring that your needs are fully met. We highly recommend this software to anyone who needs a smart and easy-to-use solution for barcode printing.
What's New
Version 3.8: N/A