UpdateStar Password Finder retrieves and backs up more than one hundred software programs' login credentials, preventing the frustration of losing passwords. Its scanning feature accommodates both local and network computers without requiring installation, simplifying the password recovery process.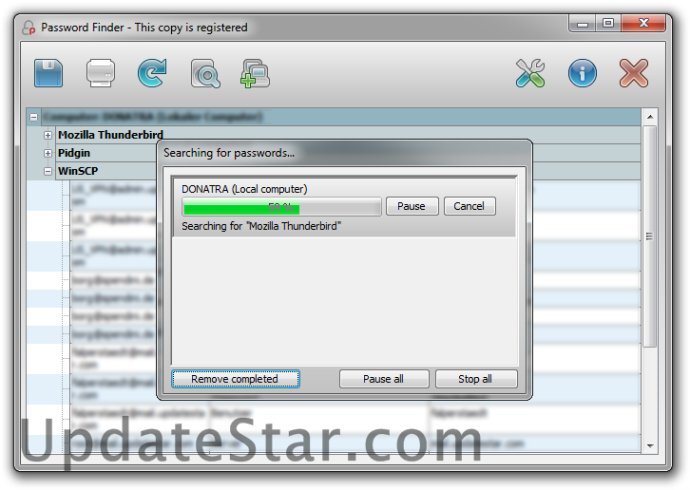 If you've ever lost a password, you know how frustrating the experience can be. That's why Password Finder is such a valuable tool. Its powerful scanning technology allows you to easily search and locate passwords, user names, and other related information stored on your local computers or remote network computers.

Whether you're a home user or a corporate admin, Password Finder is an excellent way to ensure you never lose another password again. With support for both local and remote network scanning, you can easily find and export passwords from multiple computers at the same time.

Exporting and printing information from within Password Finder is easy, and you can store it in a safe place for backup reasons. What's more, the software is incredibly easy to use - simply run it on your computer and let it do the rest.

At UpdateStar, we're constantly updating Password Finder to include support for new vendors and software products. In fact, our database currently supports 108 different vendors and products. With its advanced scanning technology and reliable export and backup features, Password Finder is a must-have tool for anyone who wants to keep their passwords and related information safe and secure.
What's New
Version 8: Speed improvements, minor enhancements and bug fixes