The VBConversions VB.Net to J# Converter is a Visual Studio 2003 plugin that quickly converts VB.Net applications to J#.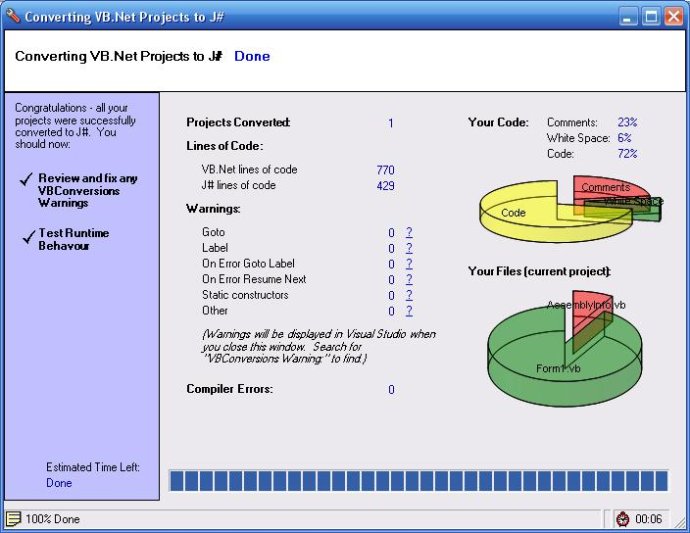 The VBConversions VB.Net to J# Converter is a powerful Visual Studio 2003 add-in that offers seamless conversion of VB.Net programs to J#. This exceptional tool delivers instant results, allowing you to add a converted J# project right to your existing solution without leaving the Visual Studio environment.

Amazingly, the converter preserves the original VB.Net code, safeguarding it from any alteration. This functionality is invaluable for developers who want to retain their VB.Net projects while still migrating them to J#.

The converter's advanced features make it stand out from other converters available in the market. It can convert even complex VB constructs such as properties and param array arguments, which most converters struggle to handle.

Using the VBConversions VB.Net to J# Converter, you can ensure a seamless transition of your VB.Net projects to J# without the risk of losing any data. Try it out today and experience the benefits.
What's New
Version 1.0: New Release! A VB.Net to J# Converter which is available as a Visual Studio.Net 2003 add-in.