VDownloader is a video downloader software for Windows that enables users to download and convert videos from a variety of platforms, including YouTube, Vimeo, Facebook, and Instagram. It supports over 200 sites and is compatible with all Windows PCs.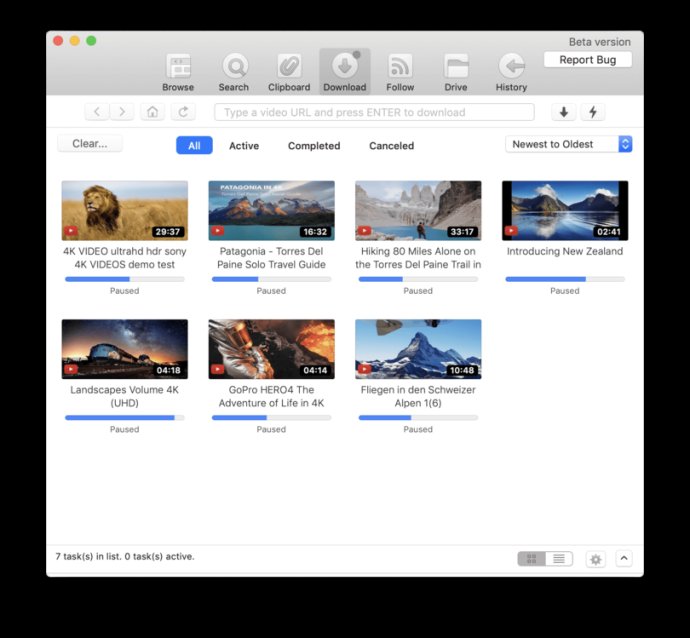 Are you tired of not being able to download videos from your favorite websites? Look no further than VDownloader! This award-winning software is compatible with Windows and allows for easy downloads from YouTube, Twitch, Vimeo, Facebook, Instagram, and other video-sharing sites.

With VDownloader, you can save videos in any video format or simply download the audio file. Not only that, but the software boasts impressive resolution capabilities, including up to 2k, 4k, or even 8k. Whether you want to store videos for offline viewing, watch without pesky ads, or simply need video files for other purposes, VDownloader has got you covered.

One of the standout features of VDownloader is the ability to download selected parts of videos. This means you can clip and download only the segments you need. Whether you're a content creator or just someone who wants to save specific moments from YouTube videos, this feature is a game-changer.

VDownloader is ideal for anyone who wants to watch videos offline, without distractions. Simply download your favorite videos and enjoy them whenever and wherever you like. Plus, with the ability to store videos in your hard drive or cloud, you can access your content from any device.

Join the thousands of satisfied users who have discovered VDownloader's capabilities. Whether you need to download whole videos, select parts, or just the audio, VDownloader is a reliable and efficient solution.
What's New
Version 5.0.4113: The UI has been modernized and streamlined.
The Clipboard tab can keep track of any supported URL you copy.
Playlist and channel downloads are grouped together for easier management.
Output formats have been reorganized and simplified.