Video Editor SDK enables control over audio and video mixing, adding subtitles to videos and creating subtitle files. Compatible with Adobe Director, ASP, ASP.net, PHP, C, C#, VB.net, VB, Delphi, and VFP, it allows video and audio editing for different platforms.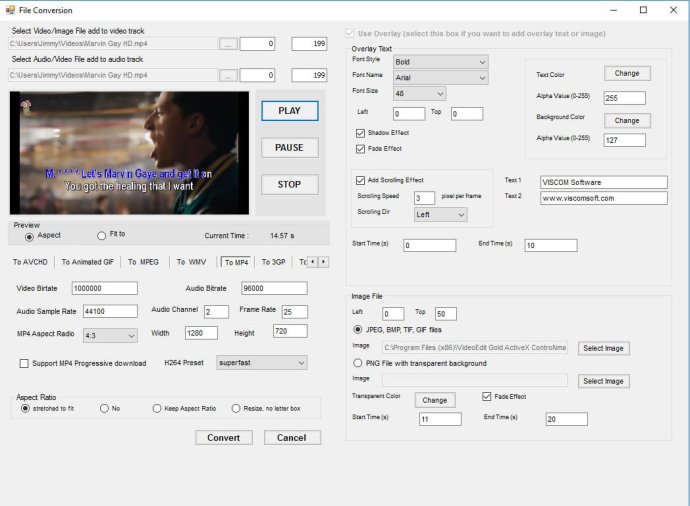 If you're after a robust video editing software, you can't go wrong with SDKK. Not only does it allow you to easily cut, merge, and split videos, but it also offers a wealth of other advanced features. What's more, it's fully compatible with a range of programming languages, including C#, Vb.Net Winforms WPF, VB6, Delphi, Vfp, Adobe Director, MS Access, and C++.

One of the standout features of SDKK is its ability to convert a plethora of video file formats into high-definition video files, including Flash files (swf), FLV, F4V, AVCHD (m2ts, ts), Mp4, m4v, QuickTime MOV, WebM, 3gp, 3g2, MPEG1, MPEG2, VOB, WMV, AVI, ASF, and DIVX. Additionally, SDKK supports high DPI on Windows 10, slow-motion and fast-motion effects, and full-screen video preview.

SDKK is also versatile and customizable, offering support for unlimited multiple video and audio tracks, video mixing, audio mixing, chroma key video effects, and picture-in-picture video effects. What's more, you can resize videos to popular formats like 3GP, H264 MP4, AVCHD (m2ts, ts), RMVB (Real Media Video), Animated GIF, QuickTime MOV, DIVX, AVI, WMV, MPEG1, MPEG2, VCD-PAL, VCD-NTSC, SVCD-PAL, SVCD-NTSC, DVD-PAL, and DVD-NTSC.

Furthermore, SDKK offers additional add-ons like AVCHD decoder and encoder plug-ins, custom resizer filters that support different resizing algorithms, and a unique volume track that enables you to tweak audio volume or add crossfade audio effects at any point on the timeline. Additionally, because SDKK includes sample code in various programming languages, it's easy for developers to integrate the software into their projects.

To sum up, if you're searching for a video editing software that can meet all your needs, you needn't look further than SDKK. It's comprehensive, versatile, feature-packed, and compatible with numerous programming languages, making it a reliable option for video editing pros and amateurs alike.
What's New
Version 19.5: N/A
Version 18: N/A