Quickly transform your Android device into a safe and dependable video kiosk that continuously plays video, displays images, and surfs the web in a loop with our software. It is simple to use and offers access control, remote updates, and three screen options, including complete screen, split screen, and interactive touchscreen kiosk.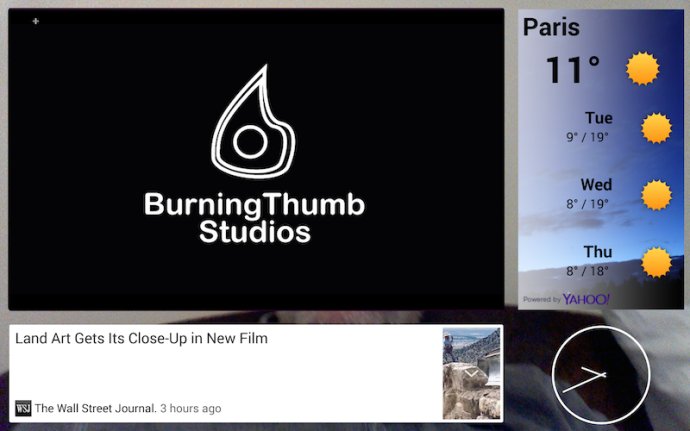 Are you looking for a reliable and secure kiosk software for your Android device? Look no further than Video Kiosk. This software allows you to easily turn your Android TV, tablet, or phone into a looping video, image, or web content player with minimal set up.

One of the standout features of Video Kiosk is its flexible screen display options. You can choose to use full screen for video loop player or digital signage, or split screen for digital signage with widgets. You can even create an interactive, touchscreen kiosk with the use of hotspots. Control playback order and time using folder order, a playlist, or by device location and motion detection.

In Digital Signage Widget Mode, you can further customize your screen display by adding multiple widgets and URLs in resizable widget areas. Overlays allow you to display graphics in front of the media, while backgrounds can display background audio and imagery behind the media. You can also choose between vertical and horizontal screen orientation.

Security is also a top priority with Video Kiosk. You'll have access management options for controlling access to the software and device, including password protection and device lock down for interactive kiosks. Plus, the software has built-in logic to recover from common sources of playback interruption.

Lastly, Video Kiosk offers built-in remote management and tracking. You can monitor, update, secure, and control your devices in the field with ease. Make updates and changes remotely from the cloud without leaving the office.

Overall, Video Kiosk has everything you need to create a reliable and secure video kiosk in just minutes.
What's New
Version 7.8.2: Contains stability and performance improvements:
• Adds support for disabling lock task items when Video Kiosk is the device owner on Android 9 or later.
• Fixes a bug introduced when QUERY_ALL_PACKAGES permission was removed that prevented other launchers from being found