Video to Flash Batch Converter is a digital video converter that can batch convert your videos to *.SWF or *.FLV Flash Videos. It creates SWF files that are web-ready and can be easily streamed across the Internet.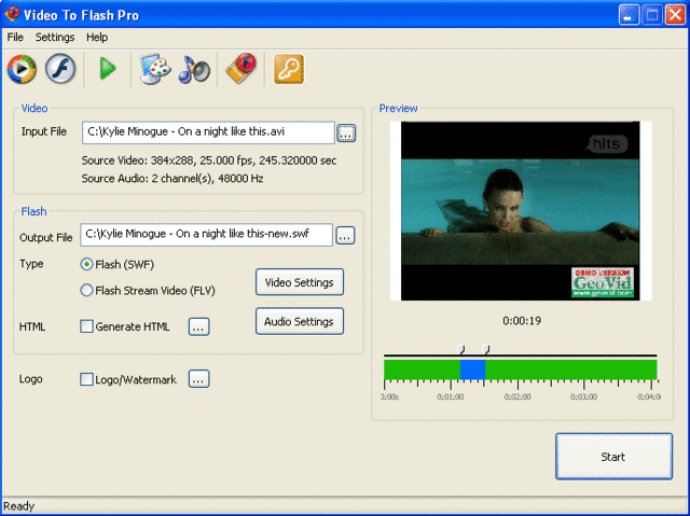 If you're searching for an efficient batch video converter to convert your digital videos into SWF or FLV Flash format, then the Video to Flash Batch Converter is the perfect tool for you. This software not only offers simple video conversion, but it also provides SWF files ready to be streamed across internet connections, meaning your audience can enjoy your content with ease.

The beauty of this software is that it allows you to convert multiple digital videos (including AVI, ASF, WMV, and MPEG formats) into SWF and FLV Flash format efficiently. With Video to Flash Batch Converter, you maintain complete control over the output files, enabling you to adjust parameters such as video quality, frame rate, size, and duration to create top-quality flash video output.

This software is incredibly easy to use, and you won't need any specialized plugins or programs to create a SWF video file. All you need to do is select your video, choose the output format, and let the Video to Flash Batch Converter handle the rest of the conversions for you.

If you're looking for a user-friendly, reliable, and efficient batch video converter, Video to Flash Batch Converter is a fantastic choice to make your digital videos easily accessible online.
What's New
Version 5.1: N/A