This software allows users to control volume with their mouse wheel and provides multiple options. Volume changes can be made by pressing the Control + Shift Key, moving the mouse to the edges or corners of the screen, or to the Top and Bottom edges.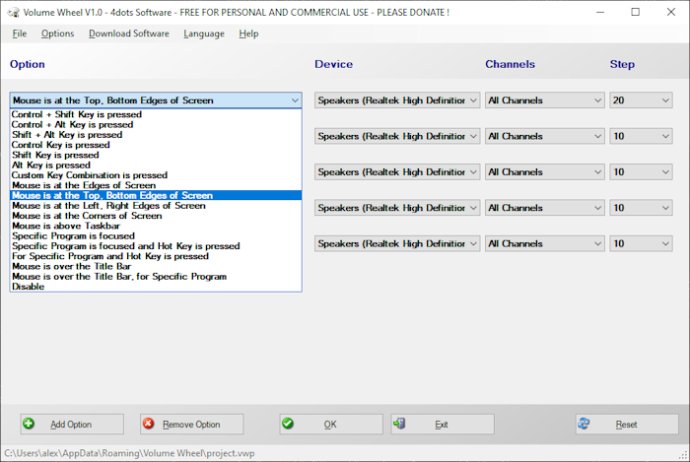 If you're looking for a way to control your volume with your mouse wheel, look no further. This software provides you with a multitude of options.

By simply pressing certain key combinations, you can easily adjust the volume using your mouse wheel. These key combinations include Control + Shift, Control + Alt, Shift + Alt, Control Key, Shift Key, and Alt Key. You can even create custom key combinations to suit your preferences.

Not only can you control the volume with your mouse wheel, but you can also do so depending on the location of your mouse. Whether it's at the edges of the screen or above the taskbar, you have full control.

The software also allows for specific programs to be focused when adjusting the volume. This includes when a hot key is pressed or when the mouse is over the title bar.

Overall, this software provides a convenient way to control your volume with various options to suit your needs.
What's New
Version 1.0: Initial Version