Wakuoo is a robust Android emulator that enables users to download and play mobile games on their computers. It is one of the most extensive emulators available, designed for gaming enthusiasts.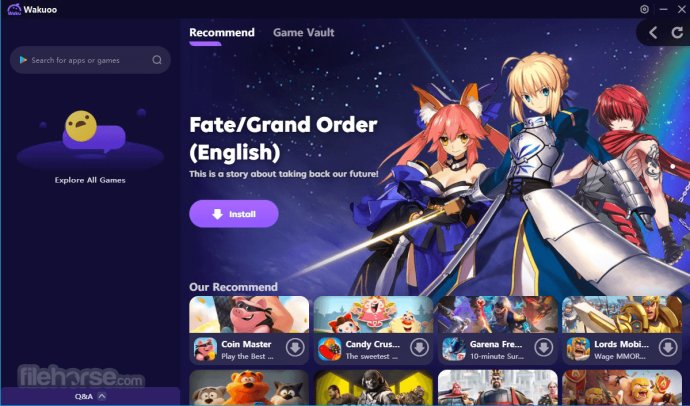 Wakuoo is an exciting new gameplay platform that has caused a stir in the world of mobile gaming. Its main selling point is the ability to play mobile games on PC. This feature alone has attracted many gamers looking for a more immersive experience.

Wakuoo boasts compatibility with a wide range of devices, including Intel and AMD devices. It also supports multiple Android versions, with Android 7 and Android 9 being automatically deployed.

One of the biggest advantages of Wakuoo is that it supports all game sources that are verified by Google Play Store. This means that both iOS and Android players can log in to their game account and enjoy fresh, trendy, and hot mobile games on PC with little effort.

Wakuoo positions itself as a pacesetter, challenger, and surfer in the world of mobile gaming. Its focus is on providing gamers with an unparalleled experience through optimal performance and compatibility. If you are looking for a unique way to enjoy mobile games, Wakuoo is the perfect platform to try out.
What's New
Version 1.0.0.6017: 1. New feature OnMic added: start voicechatting while gaming on Wakuoo!
2. Search feature optimized. Now you can also look for PC games in the search bar.
3. Fixed some bugs.