Wav Combiner is a software that enables the user to merge multiple wav or wave files, regardless of their format or sample frequency. The software can combine different channels or bits per sample into one large wav file while keeping the same parameters.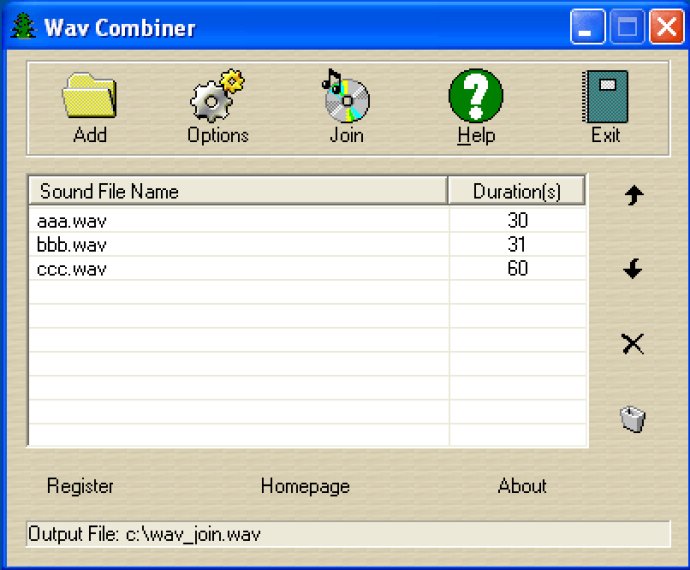 If you're looking for a simple and user-friendly tool to merge and join multiple WAV files into a larger one, look no further than Wav Combiner. With this software, you can effortlessly join audio files of different formats with varying parameters including sample frequency, channels, and bits per sample.

Wav Combiner has been designed to seamlessly merge different WAV files into a single audio file without compromising the quality or clarity of the audio. By utilizing advanced audio processing technology, the software ensures that all the merged files sound as if they were part of one seamless recording.

Whether you are a professional audio engineer or a novice user, Wav Combiner is an excellent choice because of its user-friendly interface and straightforward operations. You won't encounter any difficulties even if you are new to audio editing and processing software.

Wav Combiner is available for download as a free trial version before committing to the full version. So, give it a try today and discover how easy it is to merge your favorite audio files into one large and high-quality WAV file.
What's New
Version 1.2.0.9: N/A