This software allows users to simulate a webcam on their device by broadcasting video files as a virtual camera. It is compatible with popular instant messaging applications like MSN, Yahoo, and AOL, and can be used without an actual physical webcam.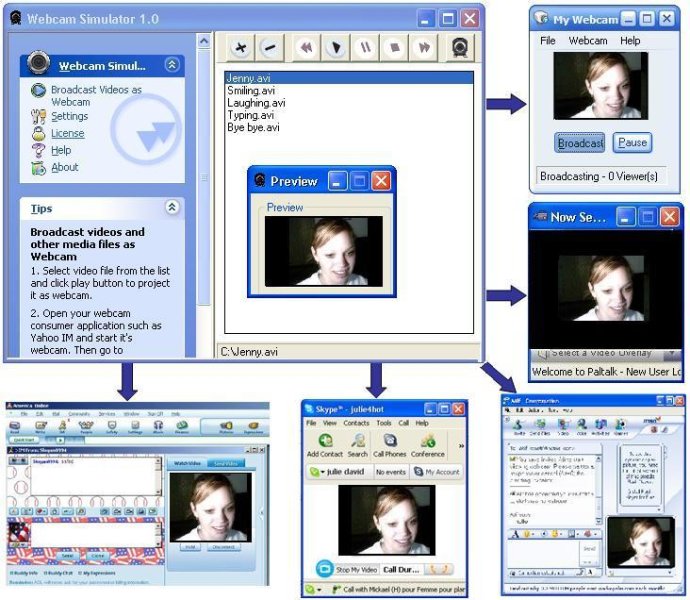 If you're looking for a way to simulate a webcam on your system, this software might be just what you need! It allows you to broadcast video files and add a virtual camera to your computer without actually having a physical webcam.

One great feature of this software is that it can be used with all the major instant messenger programs, including MSN, Yahoo, AOL, ICQ, and Camfrog Video Chat. This means you can use it to chat with your friends and family over video even if you don't have a traditional webcam.

Overall, this software provides a convenient and straightforward way to simulate a webcam on your system. Whether you're looking to chat with loved ones or work remotely, this tool can help you get the job done. So why not give it a try and see how it works for you?
What's New
Version 7.999: Updated Installer
Version 7.997: Updated Installer
Version 7.994: Updated Installer
Version 7.987: Updated Installer
Version 7.981: Updated Installer
Version 7.978: Updated Installer
Version 7.972: Updated Installer
Version 7.966: Updated Installer
Version 7.954: Updated Installer
Version 7.939: Updated Installer