Webcam Video Capture captures various types of video, including webcams, streaming video, full and partial screens, and sound. It enables users to convey messages through an audio-visual medium.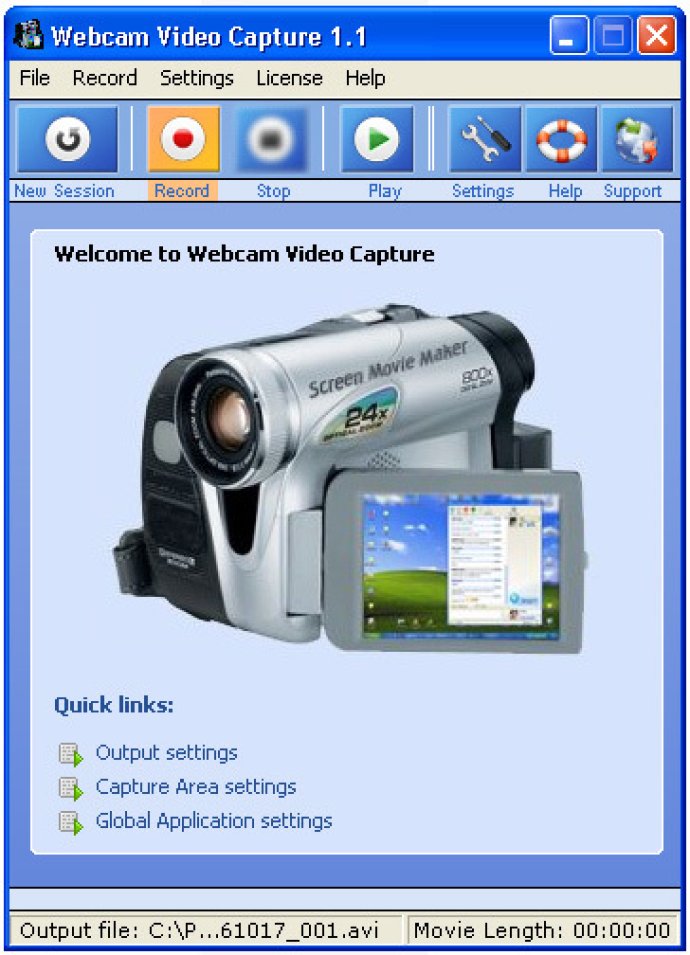 Are you looking for a user-friendly software to capture videos from various sources? Look no further, as Webcam Video Capture is here for you! With this software, you can record Webcam videos, streaming videos, full screen, part of the screen, and even videos with sound.

The best part? You can make others witness exactly what you want to convey through an audio-visual medium. No more wordy emails or confusing instructions – just show them what you mean!

Whether you want to capture a Webcam, any window, part of the screen, or the full screen, this software can handle it all. You can also save your videos in AVI or WMV video formats for easy sharing.

This software is not just for entertainment purposes – it's also an excellent tool for instruction. You can create quick "how-to" illustrations, demonstrate a product, create a presentation with your own audio narration, make a voiceover tutorial, or walk through a website review. The possibilities are endless!

Overall, Webcam Video Capture is a must-have software for anyone who wants to capture videos with ease and convey their message through a powerful audio-visual medium. Give it a try today and see the difference for yourself!
What's New
Version 7.999: reduced price
Version 7.997: reduced price
Version 7.994: reduced price
Version 7.988: reduced price
Version 7.985: reduced price
Version 7.979: reduced price
Version 7.973: reduced price
Version 7.964: reduced price
Version 7.955: reduced price
Version 7.937: reduced price