Optimize your browsing speed by saving web pages to a locally accessible hard drive instead of relying on unstable internet connections.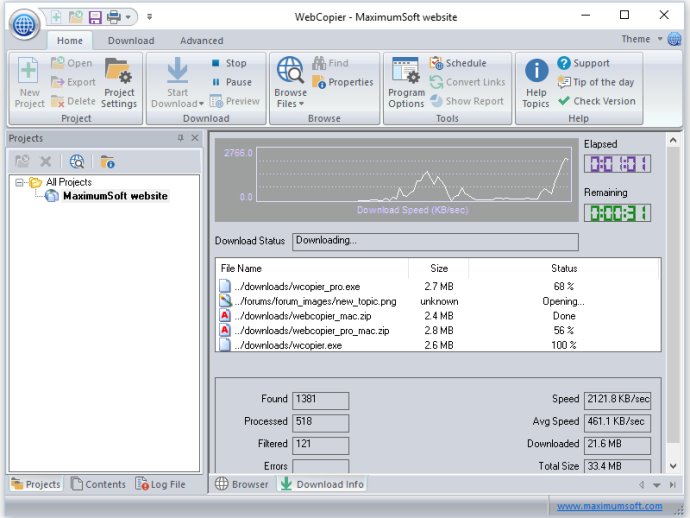 If you're looking for a way to save your favorite websites or browse online even when you're not connected to the internet, WebCopier is the software for you. This program allows you to download websites to your computer and view or print them at any time.

WebCopier is capable of copying or printing entire websites or just specific sections. Additionally, it's possible to save pages onto disks and CDs for on-the-go access. The software is useful for companies looking to transfer intranet content to staff desktops and notebooks or backup corporate websites. Sales personnel can also utilize WebCopier to create copies of online catalogs and brochures.

On an individual level, WebCopier is great for those looking to save complete copies of their favorite websites, magazines or stock quotes. Students can download large amounts of information from the internet for later study, and teachers can download whole sites to show their students later offline. Developers can even use this tool to analyze website structure and find dead links on a given webpage.

Overall, WebCopier is a program that offers a wide range of beneficial features. It's perfect for anyone who wants access to their favorite websites at any time, regardless of internet connectivity.
What's New
Version 7.0: Easier download of video files; Improved integrated browser