WebLog Expert Lite is a robust web server log analysis software that provides statistics about website visitors. It includes data on site activity, accessed files, referrers, search engines and phrases, browsers, operating systems, errors, and more.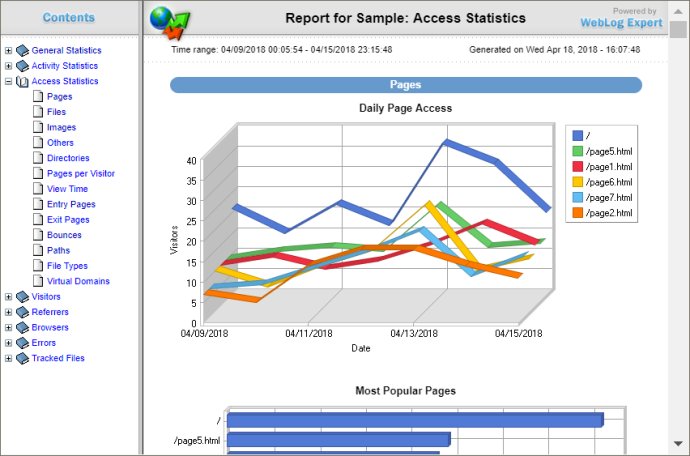 If you are searching for a web server log analyzer, WebLog Expert Lite is a remarkable software to opt for. This software accurately generates statistics about users visiting your website, including data on their accessed files, activity, referrers, search phrases, operating systems, and much more.

The software's HTML reports are easy to understand, containing both tables and charts that provide clear insights into your website's performance. Supporting log files of both Apache and IIS servers, WebLog Expert Lite is capable of reading compressed logs in GZ and ZIP formats.

With its range of features and capabilities, WebLog Expert Lite guarantees to provide a truly valuable tool for analyzing your web server logs.
What's New
Version 5.8: N/A