WholeClear MSG to MBOX Converter is a powerful tool for those migrating from Outlook. It facilitates bulk data export and can convert many MSG files at once. Download the free trial to learn more about its advanced conversion capabilities.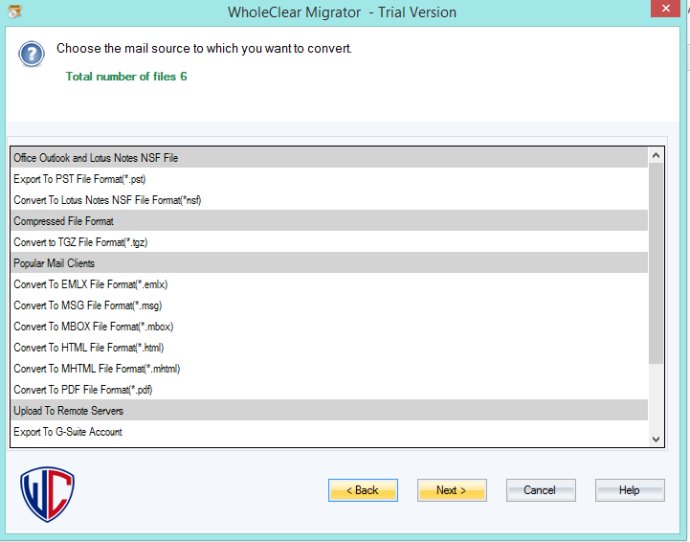 If you're looking for a lightweight tool to export from MS Outlook to Entourage, MS Outlook to Thunderbird, MS Outlook to WLM, and any email client supported by MBOX, WholeClear MSG to MBOX is a great option.

Manual conversion of MSG to MBOX can be difficult and time-consuming, and even risky for novice users who may lose data integrity. That's why tech solution companies have developed MSG to MBOX conversion programs, and WholeClear is one of the most reliable names in providing conversion solutions.

One of the key features of WholeClear MSG to MBOX Converter is its support for bulk migration. This means that you can upload MSG files of different sizes to export into MBOX format. Additionally, the software saves the converted data to the location of your choice, on any suitable drive.

The GUI interface of the application is interactive and easy to use - even for novices who may be using this kind of software for the first time. And if you want to try it out before you buy, WholeClear offers a free trial of MSG to MBOX converter for 30 days.

There are three versions of the software on offer - personal, enterprise, and business. The personal version can be installed on less than three systems, while the business version can be installed on up to 50 systems, with free one-year technical support. If you need more licenses, the enterprise version can be installed on more than 50 systems, and offers lifetime free technical support.

If you're looking for a reliable and user-friendly software to convert MSG to MBOX, WholeClear MSG to MBOX Converter is definitely worth considering. For more information, visit the official website of WholeClear.
What's New
Version 2.0: N/A