WholeClear PST to HTML is an independent software that converts MS Outlook files of any size to HTML. It provides a comprehensive conversion solution to export PST files into HTML formats.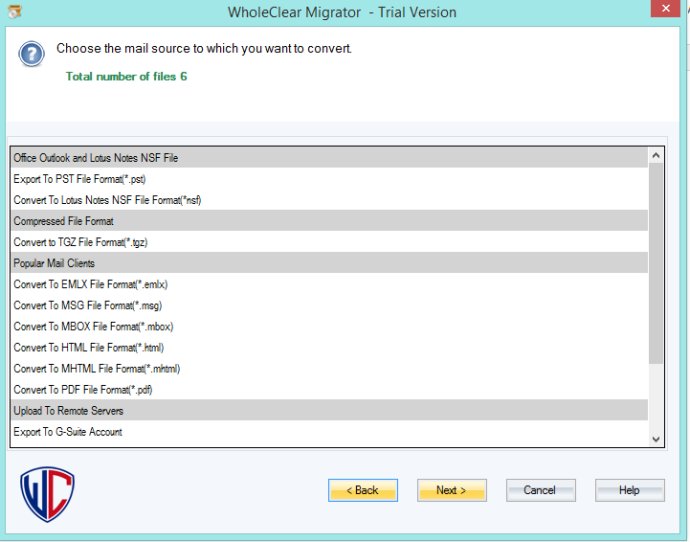 If you're in search of a conversion solution from MS Outlook to HTML, WholeClear PST to HTML Converter is a smart choice. It is an efficient application that helps transfer MS Outlook databases to HTML format with ease. This software supports both ANSI and Unicode format and can handle large PST files without compromising the conversion speed.

The software offers a preview feature that lets users see all components of the PST file, including their folders and items. Users can choose the PST files they want to convert, and this app transfers only filtered PST files. This feature provides complete freedom to pick PST files from any locally saved folder.

WholeClear PST to HTML Converter is a user-friendly application that supports all versions of MS Outlook, from 2003 to the latest versions. Another exciting thing about this software is that it's a standalone device that doesn't require an installation of MS Outlook to perform conversion tasks. It supports archived, new, and orphan PST files, which makes it a versatile choice for personal and commercial use.

The application makes the conversion process simple, fast, and secure. Users need to follow three easy steps only to convert their data. Both small and big firms can save money and effort using this app. To get a feel for the software, you can download the free trial version, which is available for 30 days.

WholeClear offers the license of the app in three formats - personal, business, and enterprise. You can choose the one that suits your business requirements. Overall, WholeClear PST to HTML Converter is one of the best applications for those who need to transfer PST files into HTML format without losing their data.
What's New
Version 2.0: N/A