WinAppLauncher simplifies application launching by enabling users to access their preferred apps with a single click. It eliminates the complexity of searching for apps in the Windows Start Menu, providing a swift and hassle-free experience.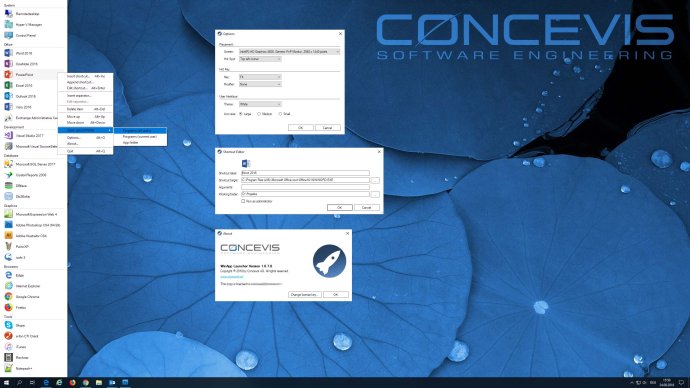 If you're one of the many people not satisfied with the standard Windows Start Menu, then you'll definitely want to check out WinAppLauncher. This launch bar application completely transforms the way you access your favorite applications, making it incredibly easy to get them up and running with just one click.

The beauty of WinAppLauncher lies in its simplicity. You can add all of your favorite applications, folders, documents, and links with a simple drag and drop system. Once you've added them, they are always just one click away.

Even better, WinAppLauncher is designed to be unobtrusive, and will automatically hide itself when it's not needed. It also supports multiple screens, and you can assign a hot spot to any corner of any of your screens for quick access.

If you want to further customize how your favorites are organized, you can use separators and labels to group them thematically.

There are two versions of WinAppLauncher available. The free version is fully functional, but shows a sponsor logo at the bottom of the window. If you prefer to have a cleaner look, you can go for the licensed version for just USD 3.99. This version offers additional layout options and suppresses the sponsor logo.

Overall, WinAppLauncher is an incredibly useful tool for anyone who wants to streamline their workflow and access their favorite applications with ease.
What's New
Version 1.0.7.0: Initial release