This software automatically updates WinBook Laptops' Windows 7 64 bit drivers by scanning and downloading official drivers to ensure optimum performance.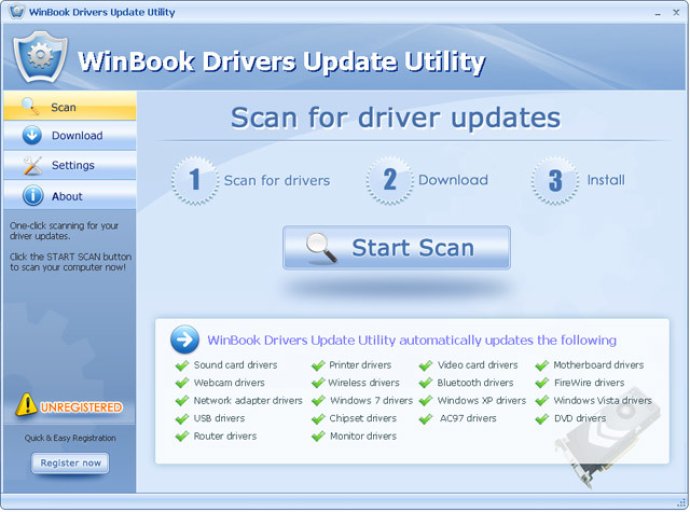 Software Review: WinBook Drivers Update Utility For Windows 7 64 bit

If you're someone who owns a WinBook laptop and is constantly worried about keeping your Windows 7 x64 drivers up-to-date, then the WinBook Drivers Update Utility is the perfect solution for you. This incredibly useful tool scans your Windows 7 first and then automatically downloads and installs the latest 64 bit WinBook official drivers so that your laptop can work perfectly.

The best part about using WinBook Drivers Update Utility is that it keeps your WinBook laptop Windows system up-to-date. This means that you no longer have to go through the hassle of manually searching for driver updates and then installing them yourself. The software does this all for you, saving you time and ensuring that your laptop is always functioning optimally.

Additionally, the WinBook Drivers Update Utility also detects which driver updates are relevant to your computer, ensuring that you only download and install the necessary updates. Doing this is crucial as it helps to avoid any conflicts or errors that may occur due to incorrectly installed or outdated drivers.

Overall, WinBook Drivers Update Utility is a reliable and effective software that helps to keep your WinBook laptop running smoothly. It is important to note that this utility is specifically designed for Windows 7 x64 (64 bit), so it should not be installed on a 32 bit Windows system. With this software in hand, you can rest assured that your WinBook laptop will always operate at its best.
What's New
Version 12.7: Major Update
Version 12.3: Major Update
Version 12.2: Major Update
Version 12: Major Update
Version 11.9: Major Update
Version 11.8: Major Update
Version 11.7: Major Update
Version 11.6: Major Update
Version 11.5: Major Update
Version 11.4: Major Update