Create personalized invitation and greeting cards for friends and family with the cost-effective Personalized Birthday Card Designer software. Use advanced print preview to correct any designing issues before printing.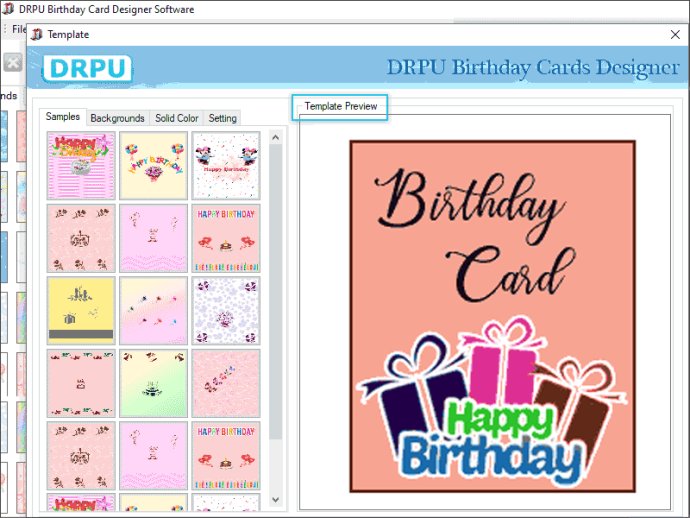 Birthday Card Maker is an excellent software with powerful features that allow users to create beautiful and personalized birthday cards with ease. The software provides a variety of card shapes, rapid card creation, flexible print settings, and photo or text attachment options. With many card creation tools and backdrop settings, users can produce fantastic looking happy birthday cards with the help of the Personalized Birthday Card Designer.

To get started with Birthday Card Maker, users need to visit barcodemaker.org and download the software. Once installed, users can choose between the Birthday Invitation or Birthday Greeting Card designing option. The software provides various design templates that can be customized by selecting card slides, card size, card templates, backgrounds, and other settings. Users can also fill in all the details for adding on the birthday invitation card and modify font and color settings as per their preferences.

Birthday Card Maker also provides a Design Birthday Greeting using Templates option that enables users to choose slide type, card size, and template and enter all the details related to the greeting card. Once the details are entered, the software allows users to customize the card using other features and designing tools.

For users who need to make lists of birthday invitations or greeting cards in a minimum time, the software offers Batch Processing Series option. Birthday Card Maker also allows users to save their card in different image formats or as a template and print their card using the Print preview option.

Some of the notable features of the software include the facility to create Birthday Invitation Cards using templates, wizard or blank format, the option to add backgrounds, styles, shapes, invitation templates and birthday templates on the card. Overall, Birthday Card Maker is an excellent software that can help users create beautiful and personalized birthday cards quickly and easily.
What's New
Version 8.3.0.1: Added Support for Latest Windows OS Updates. Added Support for High DPI resolutions Compatibility. Added new Barcode Technologies. Added additional Batch Processing Features to import Data from Excel Sheets.