This group SMS transferring software sends messages to GSM, Android, and Windows devices without internet. Multiple messages can be sent to multiple users.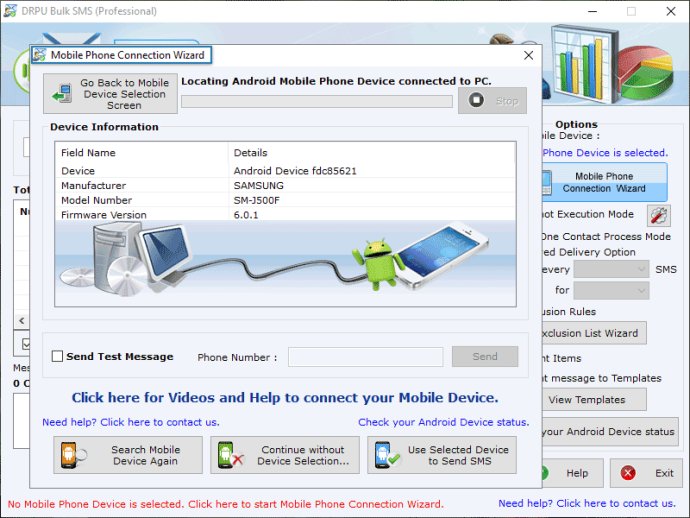 If you're looking for a powerful software to manage your bulk SMS communications without the need for an internet connection, look no further than Mass SMS sender for Windows OS. Designed with ease of use in mind, this powerful software allows users to quickly and easily send personal or business messages to any number of contacts, with just a few mouse clicks.

One of the standout features of this software is its ability to load multiple contacts into the system, either by selecting a file or by manually adding numbers. This makes it easy for businesses to quickly and easily send messages to their entire customer base, no matter where they are in the world.

The software comes with a number of advanced features, including the ability to send UNICODE SMS containing special characters, and a delayed delivery option that allows you to control the load of bulk SMS transmission. And of course, it features a simple user interface that makes it easy for even novice users to get started right away.

The benefits of this software are clear: it can help you to market your products effectively, increase sales and revenue, and communicate with customers and prospects in a way that is both easy and cost-effective. So why wait? Download Mass SMS sender for Windows OS today and start taking full advantage of all that it has to offer!
What's New
Version 10.2.4.4: Added Support for Latest Windows 11 OS Updates. Added Support for High DPI resolutions Compatibility. Added new Bulk Text Messaging Technology. Added additional Features to import contacts or messages from Excel Sheets.