This open source encryption tool provides an easy-to-use interface using GPG public-key cryptography, allowing for secure data encryption/decryption and digital signature verification. It is free to download and can be used for a variety of purposes.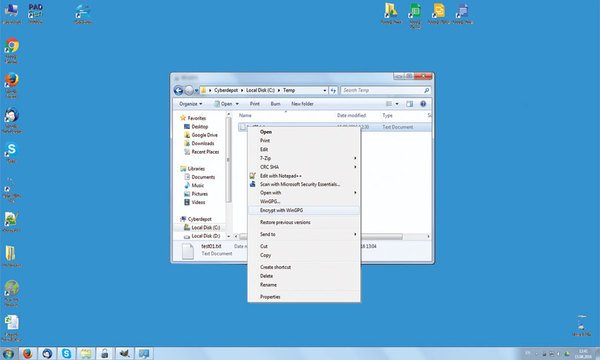 If you are looking for a software that can help you manage your keys and files with ease, then look no further than WinGPG. Developed by Scand Ltd., this tray-based classic Windows software is an excellent GPGv2 distribution that utilizes cryptography directly from the official site.

One of the best things about WinGPG is its ability to support various operations such as Encryption/Decryption. It also provides automatic zipping services during encryption to ensure that your files are quickly transmitted via email or any instant messenger. Additionally, the software supports signature/verification functions, key management activities such as creating, importing, exporting or revoking keys.

WinGPG is also packed full of operational features that make it easy to manage keys and files. For example, it has WinNT explorer support through context menus, global shortcuts that work in the active explorer window, clipboard support for both texts and files, and no complicated setup that requires the use of a batch file.

Overall, WinGPG is a fully functional and efficient tool that allows users to manage their keys and files with ease. With its password protected keys, default keys, and other useful features, WinGPG stands out as an essential software for anyone who values confidentiality and security.
What's New
Version 1.0.1.1: Fixes and improvements
Version 1.0.1: Fixes and improvements
Version 1.0.1.2: Fixes and improvements