GSTECH's WinRAR Password Unlocker tool provides a fast and efficient way to unlock WinRAR passwords. This software effortlessly removes passwords from locked RAR files, ensuring that the process is completed with precision.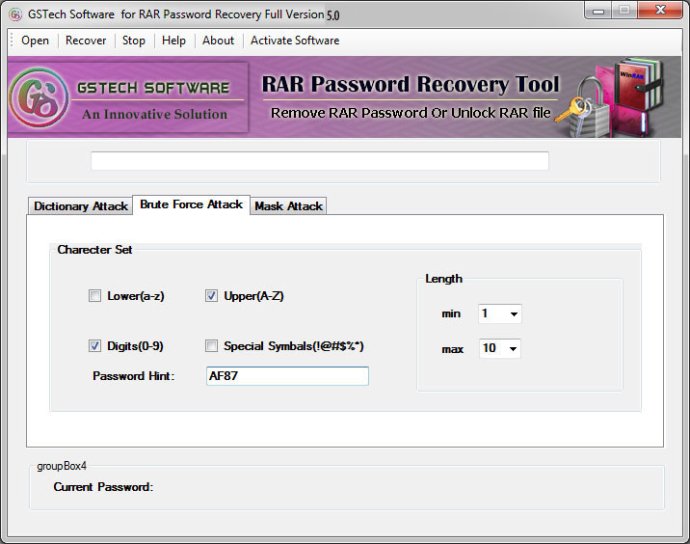 The need for a reliable WinRAR password recovery tool arises when a user forgets or loses the password of their compress file. With plenty of options available in the online market, it can be daunting for users to choose the best one. WinRAR is commonly used to compress large files for easy transfer via email or other modes, and passwords are often set to protect it. However, forgetting or losing the password can pose a problem.

To provide an efficient solution for users, GSTECH Company offers the best WinRAR password unlocker tool. This tool securely unlocks RAR passwords without causing any damage to the file. The program includes a user-friendly interface and a troubleless feature for multilingual password removal. The solution works with full strength and does not stop until it produces a positive result.

The tool uses brute force, dictionary, and mask attack techniques to provide an efficient solution for RAR password recovery. Moreover, it can remove all kinds of multilingual passwords, including ALPHA terms, ALPHA-NUMERIC terms, and combinations of ALPHA-NUMARIC with SPECIAL CHARACTER.

Users can easily try out the tool's demo version to reveal three characters of the password. The full version is available at an affordable price of USD 19 for users to recover their entire WinRAR file password securely.

In conclusion, the GSTECH WinRAR password unlocker tool is an effective solution for recovering lost or forgotten WinRAR passwords. Its simple interface and powerful features make it a top choice for users who require a reliable and efficient solution.
What's New
Version 5.0: GSTECH winrar password unlocker(rar password cracker) software-Excellent way to unlock rar file.
Version 1.0: Updated features Gstech WinRar Password Unlocker tool best RAR Password Recovery software that successfuly helpful to unlock locked WinRAR file.