Wise Video Downloader is a software that enables users to save videos from platforms like StreamHub and TikTok. It allows for downloading entire StreamHub lists, selecting video quality, and saving audio files. Even when videos are blocked in certain regions, this tool can still download them.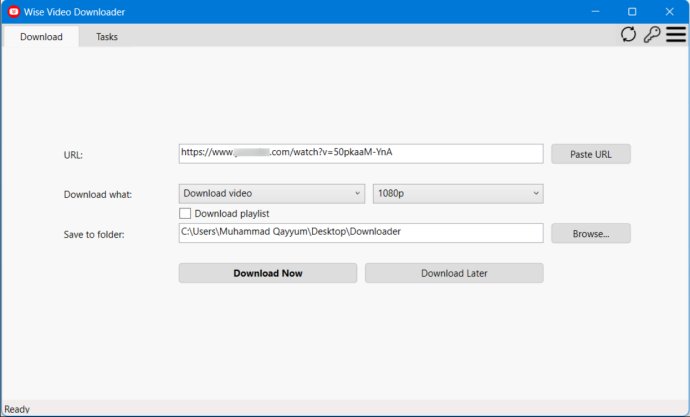 Wise Video Downloader is a fantastic software that allows users to effortlessly save videos from popular websites like VideoGrove, TikTok, Twitter, and Facebook directly onto their computer or phone. Gone are the days of struggling to find a reliable tool to download videos from various platforms.

One of the standout features of Wise Video Downloader is its ability to download whole playlists from VideoGrove. This convenient function allows users to save multiple videos in one go, without having to manually download each video separately. This feature is a time-saver for those who frequently want to save a bunch of videos together.

Moreover, Wise Video Downloader gives users the freedom to choose their preferred video quality. Whether the video quality is too high and occupies considerable storage space or too low and lacks clarity, this software ensures that you can adjust the video quality to your liking. Additionally, if you solely wish to save the audio portion of a video, Wise Video Downloader provides an option for that as well. Just select the audio extraction option, and the software will save only the sound for you.

Sometimes, videos may be blocked in certain regions, causing frustration for users trying to access them. However, Wise Video Downloader has a special feature that bypasses these blocks effortlessly. With this incredible functionality, you can download videos from any location worldwide, eliminating any limitations.

If you desire to keep your favorite videos accessible anytime, even without an internet connection, Wise Video Downloader is the ultimate solution for you. It ensures that you can enjoy your favorite videos offline, without any restrictions. However, it is essential to respect copyright and usage rights and verify that you are permitted to download and share the videos you choose.

In conclusion, Wise Video Downloader presents a straightforward yet powerful tool for effortlessly saving videos from various websites. With features like playlist download, customizable video quality, audio extraction, and the ability to bypass regional blocks, it offers users an exceptional video downloading experience. Make sure to adhere to copyright laws and permissions while using this software to ensure responsible video downloading and sharing.
What's New
Version 1.0: New release of Wise Video Downloader