XePlayer is a free and top-rated Android emulator for PC, allowing Android apps and games to run seamlessly on Windows systems. Its x86 architecture provides advanced features like hardware acceleration and OpenGL, resulting in faster performance and greater stability.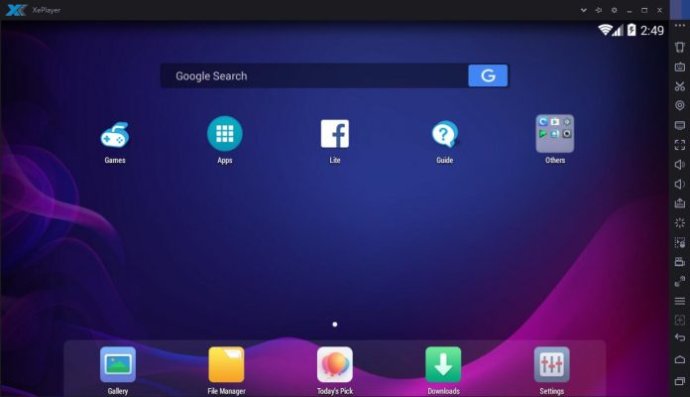 XePlayer is an exceptional and free Android Emulator designed for PC that ensures all Android games and applications operate seamlessly on Windows systems. It is built on x86 Architecture and supports advanced features such as OpenGL and hardware acceleration, which enable it to run faster, have more stability, and be more compatible than other Android Emulators. With XePlayer, users can capture video recordings, use a gamepad and keyboard, and access an internal integrated Google Play store that is compatible with all apps, with over 99% of apps and games running perfectly on the emulator.

XePlayer Android Emulator can be downloaded on PCs running Windows 7, 8, 10, XP, and Laptops, and can be used for playing games and apps instantly. Its salient features include quickness and reliability, ensuring that the emulator never freezes or lags. XePlayer is designed based on Android 4.4.2 Kernel and is compatible with both X86 and AMD systems. Its response time is astoundingly fast and very stable, resulting in the best gaming experience on this emulator.

In addition to its exceptional capabilities, XePlayer also comes pre-installed with File Manager, Facebook Lite, and Camera apps. There is also a shaking feature, and users can access Google Play Store and Browser on the emulator. XePlayer is undoubtedly the best android emulator that is great for playing all types of games.

Overall, XePlayer is an excellent Android Emulator that ensures users have easy access to mobile apps and games on their PCs. Download XePlayer Android Emulator For PC for the best gaming experience today!
What's New
Version 6.0: Some popular games automatically apply keyboard control
Restart Android button on Side bar integrated one-click refresh desktop function
Fixed: disk clean up instability problem
Fixed: overwrite installation may cause data loss problem
Fixed: video recording black screen in Windows 10
And more!