This video rental software is designed for DVD rental stores, equipped with features such as PhotoID card and barcode printing. It manages customer data, inventory, and rental/sales information, including member images. It also comes with a free website inventory tool for live updates of stock availability.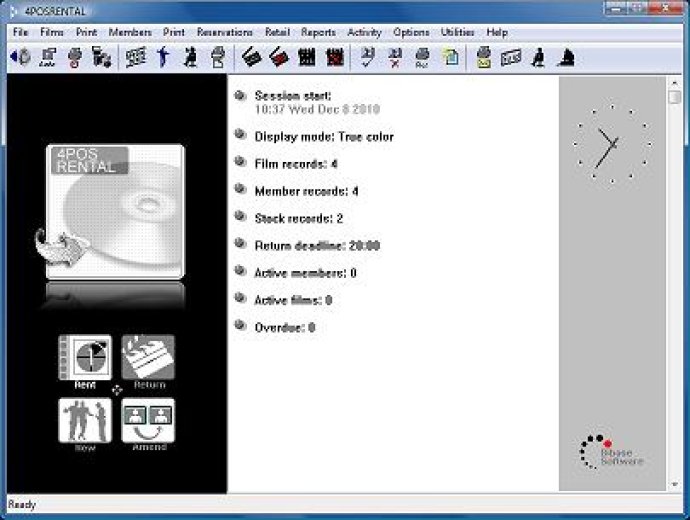 If you're a video game rental store, you know how hard it can be to keep up with inventory, rentals, and customer information. That's where the Advanced DVD rental software comes in. This software makes it easy to maintain all of your important information in one place, so you can focus on running your business.

One of the key features of this software is its support for member images. You can easily keep track of your customers by adding their pictures to their profiles. You can also send email reports and overdue notices to keep customers informed about their rentals.

Another great feature of this software is its support for sales taxes. You can easily calculate and add sales taxes to your sales or rentals, so you don't have to worry about doing the math manually. You can also make reservations and enter barcodes directly into the system, with support for Code 39 and UPC-A barcode printing.

The Advanced DVD rental software also includes built-in late letters and a variety of special offers that you can use to incentivize customers to rent more games from you. Plus, if you use EPOS hardware like receipt printers or cash drawers, this software is compatible with that too.

This software is also built on a robust custom C++ database engine, which means that it's fast, reliable, and can handle large amounts of data. And if you're looking to integrate this software with your website, you'll be happy to know that it's Unicode compliant and comes with a free live website inventory utility.

Overall, if you're looking for a comprehensive and easy-to-use DVD rental software, the Advanced DVD rental software is definitely worth checking out.
What's New
Version 360.20: Improved interface