This ActiveX control enhances multimedia apps with sound editing and analysis capabilities, and allows the encoding of multiple audio formats.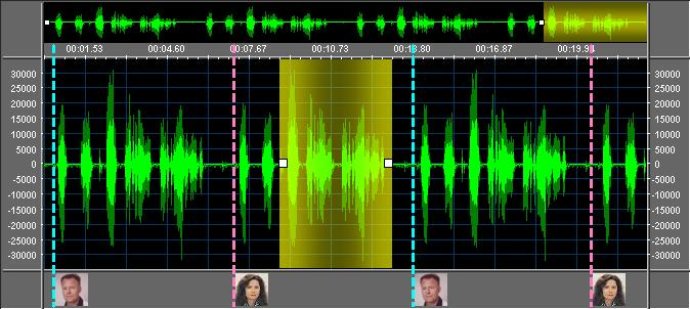 I recently had the opportunity to use an ActiveX control that greatly expands the audio editing capabilities of multimedia applications. With this control, users can access and modify audio data in a number of different ways. Some of the most notable features include the ability to load and export audio files in a wide variety of formats, as well as the ability to load audio that has been previously recorded using the Audio Sound Recorder component.

One of the most impressive things about this ActiveX control is the range of options available for loading new audio. Depending on the user's needs, they can choose from "Append mode", "Insert mode", "Mix mode", or "Overwrite mode". Additionally, users can load a specific range of a sound file and work with only that section of the audio.

The sound composer included with this ActiveX control is another powerful tool, with its own user-friendly interface. Users can apply a background sound to their editing session, and can even loop that sound for maximum effect.

One thing that really impressed me about this ActiveX control was the level of detail involved in analyzing and visualizing the waveform of the loaded sound. Users can take advantage of advanced features like range selection, zooming, and panning to get a deep understanding of the audio they are working with.

When it comes to editing loaded sound, this ActiveX control offers a number of useful capabilities. Users can cut and insert segments of audio, apply equalizer bands, and even insert or remove portions of silence. They can also apply volume modifications, such as flat volume, sliding volume, and volume automation.

For those who want to take things even further, this ActiveX control includes the ability to apply DirectX Media Object (DMO) effects, custom DSP effects (which can be handled by code that is internal to the application or within external DLLs), and Virtual Studio Technology (VST) effects. Users can also manipulate Tempo, Playback rate and Pitch to achieve the desired results.

Other useful features of this ActiveX control include the ability to play the loaded and edited sound, the ability to enumerate silent portions of sound, and the inclusion of filters for hiss noise removal, clicks and pops removal, and volume level normalization.

Finally, I was impressed by the integration that this ActiveX control offers with Active DJ Studio. Users can even load the audio track of video clips, and can take advantage of features like "Append automation" and "Mixing automation" to streamline their workflow. Overall, I would highly recommend this ActiveX control to anyone looking to add powerful sound editing capabilities to their multimedia applications.
What's New
Version 8.0: Many new features added