This plug-in for Photoshop allows for easy and quick addition of various turbulence distortions to a composition, with a range of unique effects available. The software is user-friendly and clean.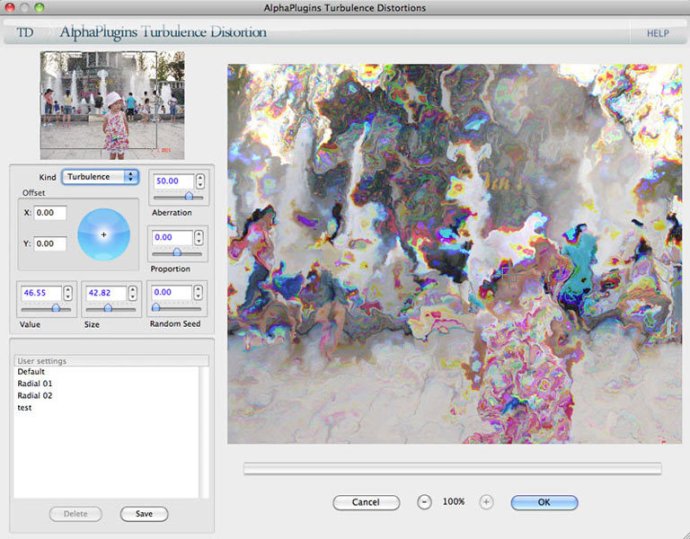 If you're a professional designer who works with special effects creation, AlphaPlugins TurbulenceDistortion is a tool you should definitely consider adding to your toolbox. This cute Photoshop plug-in is perfect for adding chic turbulence distortion effects to your compositions.

The filter allows you to add different types of turbulence distortions, which are the base method used in many sophisticated effects such as realistic fire, smokes, running water, waving clothes, and more. With AlphaPlugins TurbulenceDistortion, you can achieve high-quality turbulence distortion processed at incredible speeds.

The plug-in also features different kinds of turbulence patterns, including unique radials and swirls turbulences. On top of that, the chromatic aberration feature lets you create rainbow iris effects by processing small differences in color channels.

The software comes with a modern and resizable user interface that is both powerful and informative, complete with convenient controls. Once you try the AlphaPlugins TurbulenceDistortion plug-in, you'll be surprised at how much easier and efficient your work becomes.
What's New
Version 1.0: New release of new product