Ashampoo Burning Studio 2017 is an efficient and secure software that helps users burn music, movies, and files seamlessly. The software also offers backup solutions and the ability to extract audio from CDs effortlessly.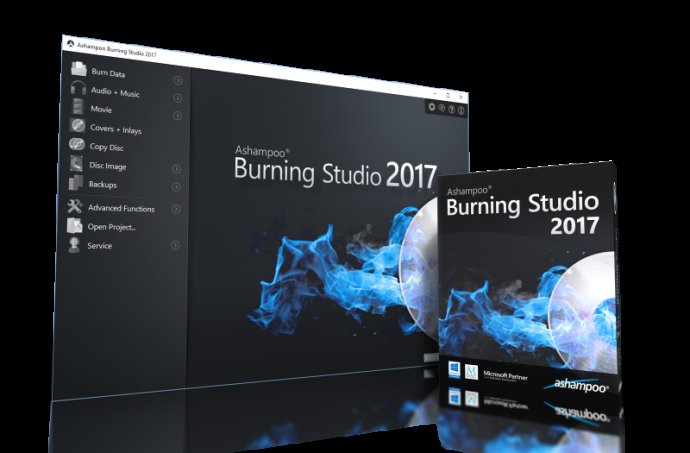 Ashampoo Burning Studio 2017 is a robust software that offers a wide range of functionalities for burning purposes. The software allows users to burn files, music, and movies while also facilitating the extraction of audio from CDs. Adding to its diverse features, the software can also be used as a backup utility for external devices such as flash drives, cellphones, or tablets.

The software facilitates the creation of individual covers and booklets for the burnt media items with an integrated cover editor. The software also comes with a range of templates to choose from for quick and efficient results. The software can easily copy existing discs, browse and burn disc images making it easy and hassle-free for users. The software also enables users to fit large amounts of data onto multiple discs using the disc spanning feature, a fantastic option for those with large media collections.

The newly revamped software boasts an intuitive and logical user interface that caters to beginners and experienced users alike. The software has undergone a complete redesign aimed at optimizing user handling. It also features improvements that include easier handling for copying CD, DVD, and Blu-ray discs. The software is also optimized for Windows 10 and can create Audio CDs and MP3 / WMA discs.

For users that require backup functionality, Ashampoo Burning Studio 2017 allows the backing up of data to one or more CDs, DVDs, or Blu-ray discs. In addition to this, the software boasts permanent archiving functionalities thanks to M-DISC technology.

Overall, Ashampoo Burning Studio 2017 is a versatile software tool that meets all burning and archiving needs. Its user-friendly interface and range of functionalities make it a great choice for users of all levels.
What's New
Version 18.0.0: N/A
Version 18.0.6: N/A