AudibleX is a software tool that can download and convert Audible audio books into the formats MP3, M4A, and M4B. With this tool, users can easily access and enjoy their favorite audio content.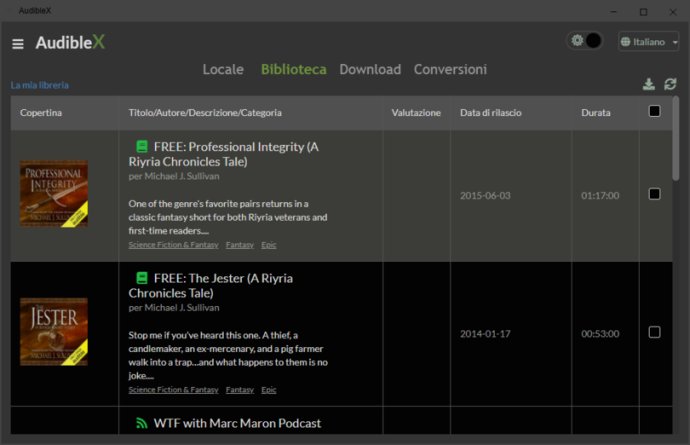 AudibleX is an absolute game-changer when it comes to Audible downloads and conversions. With its user-friendly interface, you can easily download and convert your Audible medias into MP3, M4A, M4B formats.

One of the most impressive features of AudibleX is its support for all Amazon Audible marketplaces. You can rest assured that this downloader and converter has you covered.

Another notable feature is the ability to download various Audible content types, including books, podcasts, speeches, and radio/TV programs. And with batch downloading and converting, you can save time and effort by completing multiple downloads and conversions at once.

AudibleX also enables users to unlock DRM-protected media files, convert local or remote Audible Media, and split media into chapters. What's more, it keeps the original sound quality so that you don't lose any audio clarity during the conversion process.

AudibleX supports output formats such as MP3, M4A, M4B, meaning users have flexibility in choosing the preferred format for their audio files. If you're looking to improve your Audible experience, AudibleX is definitely worth considering.
What's New
Version 1.2.0: Add language support for German,French,Italian,Spanish & Japanese.
Dark/Light theme switch;
Play media from the program;
Fixed program may crash under Windows 10 when launch the Audible login page;
Fixed downloaded AAX format not in the orders of the Setting.