This software offers access to over 5000 books and documents on global religions, in 20 languages. Users can search and read Baha'i, Islam, Christianity, Judaism, and more, along with up-to-date translations, letters, and messages.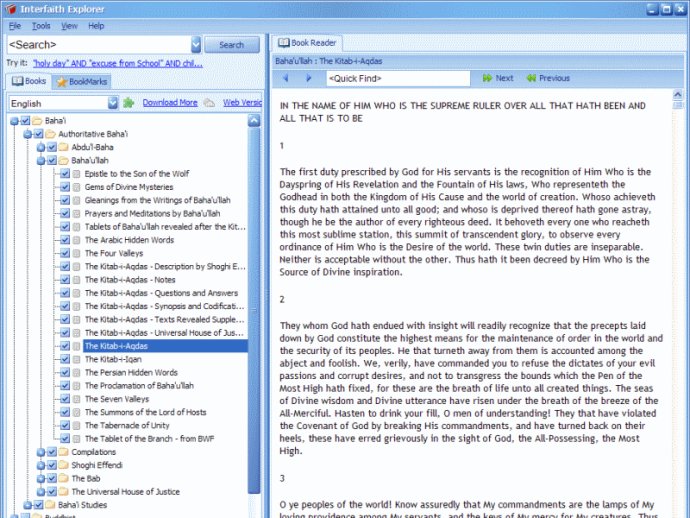 This software provides an extensive library of over 5000 books and documents on the world's global religions that can be easily accessed and searched. It supports over 20 languages for seamless exploration of diverse religions including Baha'i Faith, Buddhism, Christianity, Hinduism, Islam, Judaism, Taoism, Sikh, and Zoroastrian.

One of the best features of this software is its regular updates, ensuring that the latest translations, letters, and messages from global institutions such as the Universal House of Justice and the International Teaching Center are made available to users. With this software, one can stay up-to-date with the most recent developments in their field of interest.

With a user-friendly interface, users can quickly and easily navigate through the vast trove of information that this software provides. The languages available on this software include Albanian, Arabic, Belarusian, Bulgarian, Chinese, Danish, Dutch, English, French, German, Hungarian, Italian, Japanese, Norwegian, Persian, Portuguese, Russian, Spanish, Turkish and Ukrainian, making it accessible to a diverse range of users from different parts of the world.

Overall, this software is an excellent tool for those who are interested in religion, theology, or philosophy. Its extensive library and updates make it a valuable asset for those seeking to broaden their knowledge and understanding of global religions.
What's New
Version 1.5: Added more texts