Sea Battle Online is a two-player computer game that requires a constant internet connection. Engage in an exciting online battle by taking turns shooting at coordinates on your opponent's map.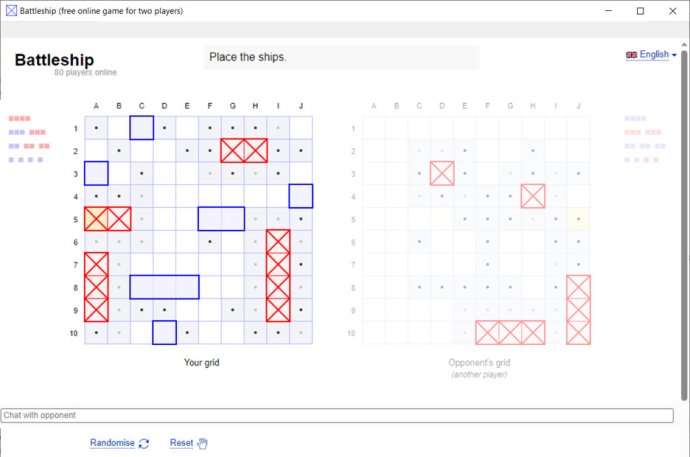 Review: Sea Battle Online - A Thrilling Two-Player Game

Sea Battle Online is an exciting computer game that requires a steady Internet connection. This captivating game allows players to engage in a thrilling battle, taking turns to strategically shoot at coordinates on the opponent's map. If the opponent's map contains a ship, targeting either the ship or its deck will result in a successful hit, granting the player an additional turn. The ultimate objective is to be the first player to eliminate all the enemy's ships, securing a victory.

The playing field in Sea Battle Online consists of a 10x10 square grid allocated to each player, with a fleet of ships strategically placed on it. Each horizontal row is numbered from top to bottom, while each vertical column is identified by a letter from left to right, utilizing the alphabet. The ship placement includes a four-cell "four-deck" battleship, two three-cell "three-deck" cruisers, three two-cell "two-deck" destroyers, and lastly, four single-cell "single-deck" torpedo boats. It is important to note that ships cannot be adjacent to each other either by sides or corners.

Adjacent to the player's own field, a "foreign" field of the same size but empty is visible. This represents a stretch of the sea where enemy ships navigate. Upon successfully hitting an enemy ship, a cross marker is placed on the foreign field, whereas a dot indicates a missed shot. The opponent with the hit ship gets another turn to retaliate. Victory is achieved by being the first to sink all ten enemy ships.

Sea Battle Online offers two main gameplay options - playing with friends or engaging with random players. Additionally, a convenient text chat feature is provided at the bottom of the game interface, allowing players to communicate while immersed in the intense gameplay. This fosters camaraderie and competition throughout the gaming experience.

Compatible with all versions of Microsoft Windows, Sea Battle Online is easily accessible to a wide range of players. Its captivating gameplay, strategic thinking, and opportunity for social interaction make it a highly enjoyable and engaging game for enthusiasts of naval battles. So gather your crew and get ready to set sail for victory in Sea Battle Online!
What's New
Version 1.3: This release includes minor fixes.
Version 1.2: This release includes minor fixes.