blackBook is a phone book app that securely stores passwords and other personal information. It features a simple black book interface and is compatible with USB memory sticks.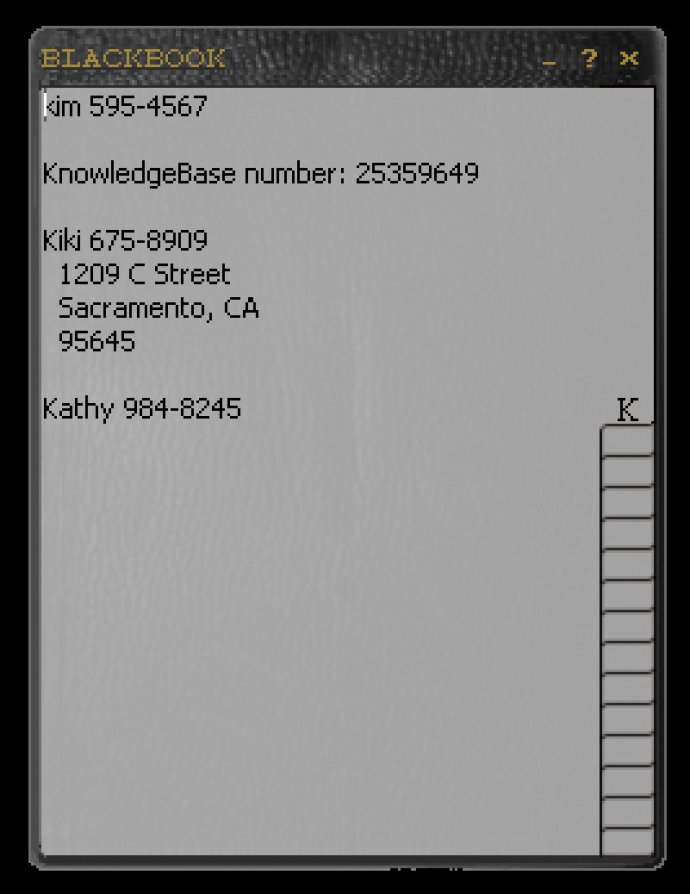 If you're looking for a user-friendly and aesthetically pleasing phone book application, blackBook may be just what you need. Designed with a small storage footprint in mind, this app lets you store your passwords, phone numbers, and any other sensitive information in an encrypted format.

Featuring an interface that strongly resembles a simple black book, blackBook allows you to enter a variety of contact information types, including phone numbers, email addresses, and physical addresses. Thanks to its robust privacy and security features, you can rest assured that your data is protected from prying eyes.

One of the best things about blackBook is that it makes for the perfect companion to your USB memory stick. With the ability to store and organize all of your important contact information in one secure application, you'll never have to worry about misplacing important details again. Whether you're looking to streamline your workflow or simply keep your contact information safeguarded, blackBook has everything you need to achieve your goals.
What's New
Version 3.0: Now can run off of a thumbnail drive and other minor improvements.